partypoker has released the first phase of a two phase remodelling of their online product, including a Feng Shui style, move away from grey and white to orange and black, in a bid to improve the player experience.
I once read a great book called Moments of Truth by the former CEO of the SAS Group, Jan Carlzon. The biggest takeaway was the importance of a brand's understanding of customer experience.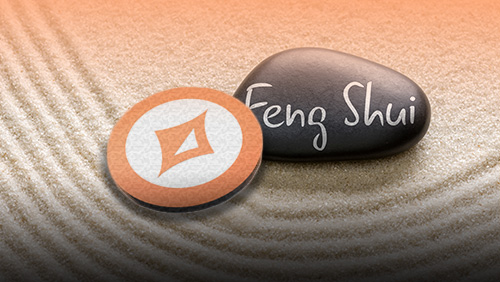 Imagine, you own a land-based casino, the first Moment of Truth is when the client arrives at the casino. How does he feel when he sees your brand, how was the parking experience, did he walk through a cloud of cigarette smoke to get through the front door? Once inside, how was the entrance experience, how long did he stand in line? How long did the check-in process take?
The best way to understand your customer's Moments of Truth is to walk through the experience. And this is where the online poker industry has a problem. If you work for an online poker company, you are not allowed to play on your company's site, meaning you can't experience the integral Moments of Truth, and this is where the sponsored professional comes in very handy.
partypoker Ambassador, Patrick Leonard, is the co-founder of bitB Staking, one of the largest, and most successful, staking companies in the world. Give or take a few sackings or hirings, Leonard manages a roster of 70+ players, and it's safe to say, they all spend some considerable time experiencing Moments of Truth at his hometown online poker room.
You can't put a figure on feedback like that, and partypoker have begun using it in a big way.
The online poker room that Leonard firmly believes has what it takes to become the industry leader, has rolled out Phase 1 of a two phase reconstruction project, based on the feedback from a large group of players who have experienced Moments of Truth competing, and having fun, on partypoker.
Here are the Phase 1 changes:
• Improved game navigation
• Collapsible filters to allow more space to view game choices
• New darker lobby and table theme
• Updated Sit & Go HERO lobby to differentiate between 3 and 4-handed games
• Removal of the one click lobby as almost all players prefer the traditional view
The main change is the colour scheme, moving away from a grey and orange theme, to a black and orange theme.
The press release states that the changes were made to improve the player experience, especially for those playing longer sessions. 
Is this true?
Well, yes and no, according to the Great God Google.
Orange is an exceptional colour when it comes to strengthening our levels of concentration while increasing our creative energy. Amongst the 'feeling' words used to describe the colour orange are victory, energy, excitement, determination, passion, drive, courage, success, and most notably – brand leader.
Feng Shui principles state that orange is a 'yang' colour meaning it stimulates concentration and focus. partypoker has gone for a darker orange hue, and the darker you get, the more aligned with deceit and trust you become, although Frank Sinatra would disagree.
"Orange is the happiest colour," Frank Sinatra. 
The choice of black as a background colour is an interesting one. While the colour can encourage feelings of power, a premium service, elegance, formality, and mystery, too much time spent staring at the dead of night can lead to death, depression, and a heavy sense of fear.
Keep an eye on that one grinders.
"I tested the software with a dozen or so guys, and the feedback was all extremely positive," Leonard said in a press release. 
I wonder if the colour black got to him during testing?
Music is the most overrated thing in the world

— Patrick Leonard (@plenopads) August 6, 2017
Here's what we can expect in the second phase of the makeover, although your guess is as good as mine as to what those changes mean?
• Ability to view full-screen lobby
• Further filter, display, game and tournament information improvements
• Enhanced tournament lobby displays
• Better table look and feel and more customisation options
"We acknowledge that our poker product needed some love," partypoker MD, Tom Waters said in a press release, "We know what the bigger issues are and believe that these upgrades will address all of those."
The changes arrive just in time for the $35m Guaranteed Powerfest festival, taking place throughout September, where partypoker will be hoping thousands more players experience Moments of Truth centred around energy, success, and determination, and not death, fear and self-loathing.
Comments