The spectre of Crown Resorts staffers' arrests in China last year continues to haunt New Zealand casino operator SkyCity Entertainment Group.
In a regulatory filing, SkyCity reported on Wednesday that its net profit for the 2017 financial year tumbled 69.2 percent to NZD44.9 million (U$32.86 million) compared with NZD145.7 million ($106.7 million) the previous year.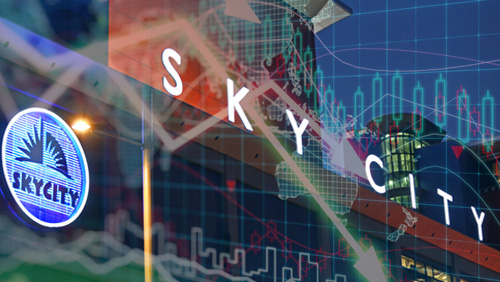 The culprit behind SkyCity's lackluster performance can be traced to its international turnover, which dropped 30 percent to NZD8.7 billion ($6.4 billion).
SkyCity pointed out that last year's arrest of Crown staffers in China has driven away Chinese high-rollers from Sky's gaming tables in Australia and New Zealand.
The 18 Crown-affiliated staffers, led by Crown's head of international VIP services Jason O'Connor, were arrested in October for suspected "gambling-related crimes."
While never officially confirmed, the staffers are widely suspected of having met with Chinese high-rollers to promote trips to Crown's Australian resorts for the express purpose of gambling, which is prohibited on the Chinese mainland. The Baoshan District Court gave O'Connor a 10-month sentence, while two other Australians received nine-month sentences.
Though Crown and SkyCity are two different casino operators, SkyCity admits that the arrests have a massive impact in their profits.
"SKYCITY's International Business was adversely impacted by increased restrictions on funds transfers and a reduced number of visits by larger customers during the period, particularly following the Crown arrests in 2Q17," the company said.
SkyCity also attributed the net profit slump to the AUD95 million ($74.98 million) impairment charge for the reduced goodwill of its Darwin casino in northern Australia.
It also recognized that its Darwin casino continues to face increased competition from pubs and clubs during a difficult economic environment in the Northern Territory.
"Regulatory changes have seen the permitted number of gaming machines in Darwin (at other properties within the catchment area of the casino) increase by 75% since 1 July 2015," it said.
Looking ahead, SkyCity is predicting a "modest growth in FY 2018, with growth in the combined New Zealand businesses and a recovery in international business offset by further weakness in Darwin."
Comments