To sell Luxbet or not to sell Luxbet – that is the question.
Australian betting operator Tabcorp is now deliberating whether to dispose of their Northern Territory-licensed online betting brand Luxbet for the sake of its harmonious marriage with rival Tatts Group.
Should the company decide to let go of Luxbet, the next question that comes to Tabcorp's mind is whether to close the business or sell it to an overseas corporate bookmaker.
The Australian Financial Review reported that Tabcorp management is now weighing the pros and cons of putting Luxbet on the business chopping block. Luxbet made an earnings before interest and tax loss of AUD13 million (US$10.3 million) in the company's recent financial report card, and Tabcorp chief executive David Attenborough said it was effectively on "starvation rations."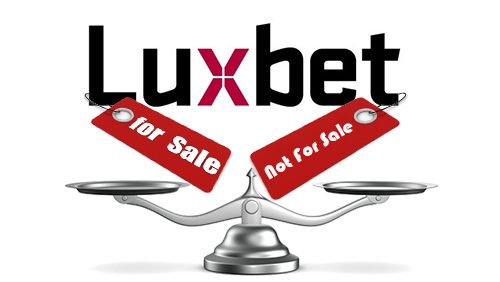 "We've got the strategic review and we will see what we do after that. But it has been partially handcuffed and going into the Tatts combination it could be handcuffed some more," Attenborough said, according to the news report.
To tap the Northern-territory betting market, Tabcorp established Luxbet in late 2008. The business, which is based in Darwin, has provided a venue for punters to wager on non-racing and sport competitions such as entertainment events and elections.
Two months ago, Attenborough hinted that some made-in-Australia wagering brands will bid goodbye as part of the shake-up cause by the pending merger. Aside from Luxbet, the Tabcorp exec announced the possible demise of Tatts' UBET wagering brand.
The merger of Tabcorp and Tatts, as well as the disposal of Luxbet and UBET, comes at a time of advertising restrictions in the New South Wales and Victoria.
Should the merger of the two betting giants pushes through, Tabcrop will see its brands introduced in Tatts states such as Queensland and South Australia. Trouble, however, might follow Tabcorp in these states since advertising restrictions might be widened in these areas.
Last week, Tabcorp reiterated the importance of its merger with Tatts despite it being the cause of the company's AUD20.8 million (US$16.6 million) bleeding.
"The 2017 financial year was a strategically important year for Tabcorp as we reshaped the business for growth. The Group made investments in acquiring Intecq, establishing Sun Bets, and progressing the combination with Tatts Group, which we expect to complete by the end of the year," Tabcorp chairman Paula Dwyer said in a statement.
Comments