Breon Corcoran, who steered two of the biggest bookmakers to merge into a juggernaut gambling firm, is finally stepping down from his post as the Chief Executive Officer of Paddy Power Betfair, the company announced on Monday.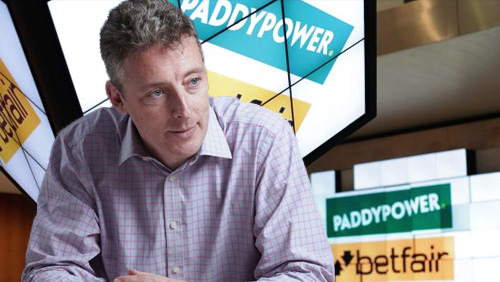 Corcoran's exit from Paddy Power Betfair was immediately felt by many investors on Monday morning after shares of the bookmaker took a 7 percent nosedive. Corcoran recognized that his decision to leave Paddy Power Betfair "was a very difficult decision to make."
Peter Jackson, who had been recently appointed chief executive of global payments group WorldPay, will take over Corcoran's seat, according to the sportsbook.
"Peter Jackson was unanimously appointed by the independent members of the Board following succession process led by the Chairman and the Nomination Committee, together with Spencer Stuart, a leading, international executive search firm," PaddyPower said in a statement. "The Board's selection of Peter reflects his experience as a proven CEO; his track record of leading substantial businesses with international reach; and, a combination of technology and digital consumer sector expertise."
Corcoran previously served as Chief Operating Officer of Paddy Power Plc from 2010 before he decided to jump over Betfair Group Plc to serve as its CEO in 2012.
"A key attraction of the Paddy Power Betfair merger was to bring Breon Corcoran back to Paddy Power, given his enormous success with Betfair," David Holohan, chief investment officer at Merrion Capital, in Dublin said, according to Irish Times.
What's even more surprising was the fact that the announcement on Corcoran's departure was made ahead of the company's interim results.
In the meantime, Corcoran will continue to lead the group in the completion of the integration of the Paddy Power and Betfair businesses, and ensuring the delivery of an orderly transition.
"[T]here is never a good time to leave, but this is the right decision for me and my family, and following the successful completion of the merger integration it is an opportune time for the business too. I look forward to watching the continued success of Paddy Power Betfair as a shareholder," Corcoran said.