The American Gaming Association has tightened up their Code of Conduct in the wake of a series of high profile crimes relating to gambling addiction and debt.
The American Gaming Association (AGA) has underlined an interesting and instructional roundtable in Las Vegas this week, by amending their Code of Conduct for the first time in four years.
The casino industry's largest lobby group announced the changes at the University of Nevada, Las Vegas leg of their Responsible Gaming Education Week. Stockton University, outside Atlantic City, put on the buffet lunch for the first pow-wow.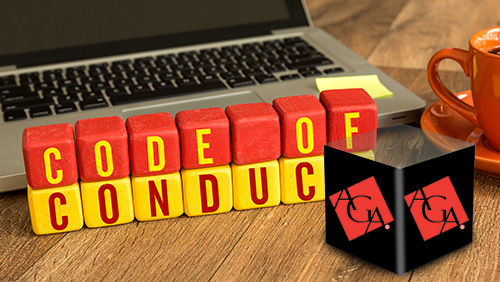 The changes mean mobile and interactive gambling policy join land-based gambling guidelines for the first time. Other significant changes include greater transparency on game odds, payouts, and advertisements, to reduce the likelihood that a punter believes he or she stands a chance of winning any money from a casino. Also, enhanced training for casino employees to become better at spotting potential 'problem gambling' scenarios, and education and treatment for those bitten by the bug.
News reports suggest that the AGA's three biggest members: Caesars Entertainment, Las Vegas Sands Corp, and MGM Resorts International will incorporate the new code of conduct shortly.
Alan Feldman Executive vice president of global industry affairs for MGM talked to the press about the success of the 'When the Fun Stops' campaign targeting problem gamblers, and the new desire to get ahead of that particular curve.
"We need to be having a regular online dialogue with customers to make sure what they're doing is safe and fun for them and their families," Feldman told the Associated Press. 
MGM will roll out a new responsible gaming program later in the year.
The decision from the AGA to amend their Code of Conduct comes after a spate of high profile crimes connected to the gambling industry. The highest profile incident saw Facebook killer Steve Stephens, run up £30,000 in gambling debts before filming himself shooting and killing 74-year old Robert Godwin. Stephens committed suicide after being confronted by police.
Comments