Australian betting firm Tabcorp has bled millions of dollars in the 12 months through June as its planned merger with rival Tatts Group drags on.
In a regulatory filing, Tabcorp reported a AUD20.8 million (US$16.6 million) net loss compared to a net profit of AUD169.7 million ($135.36 million) in the previous fiscal year. The only consolation for Tabcorp was the fact that its revenue was up 2 percent to AUD2.2 billion ($1.75 billion) in the 2017 fiscal year.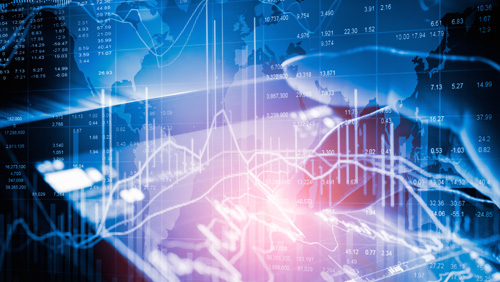 Tabcorp attributed the losses to a series of events that happened to the company, such as the AUSTRAC civil proceedings and Australian Federal Police's Cambodia investigation; the proposed merger with Tatts (including the impact of the Tatts cash-settled equity swap); the Intecq acquisition; Sun Bets operating losses and assets impairment; and its Melbourne premises relocation.
"The 2017 financial year was a strategically important year for Tabcorp as we reshaped the business for growth. The Group made investments in acquiring Intecq, establishing Sun Bets, and progressing the combination with Tatts Group, which we expect to complete by the end of the year," Tabcorp chairman Paula Dwyer said in a statement.
Looking ahead, Dwyer expressed optimism that Tabcorp is now in better position going into the 2018 fiscal year. She pointed out that the company is now focused on completing its merger with Tatts.
Meanwhile, Tabcorp vowed to improve its digital offerings, particularly its mobile application segment. The company reported that digital turnover jumped by nearly 14 percent in the first half of the fiscal year.
The Tab also recently introduced a feature that allows customers to scan their tickets with the app and have any winnings immediately deposited into their account.
"Across all of our businesses, we made good progress towards harnessing the power of our integrated digital and retail platforms. In Wagering and Media, we launched a digital commissions model for our retail partners," Tabcorp chief executive officer David Attenborough said. "This enables venues to benefit from on-going commissions from customers that they sign up to a TAB account, as well as on bets that customers place in their venue through TAB's digital channels. The initiative is significant as it aligns our venue partners with our digital growth strategy."
Things were less upbeat at the UK-facing Sun Bets joint venture with media firm News UK, which launched in August 2016 and racked up losses of AUD47.6 million in Tabcorp's fiscal year after generating revenue of just AUD4.6 million.
Tabcorp is obligated to pay News UK AUD 46 million over the next two years and could be forced to terminate the joint venture if revenue doesn't rise to match that commitment. But Attenborough said Tabcorp remains "locked and loaded" with its UK betting business and "believe it can definitely improve" following management changes.
Comments