A possible "refreshment" of gaming rights is on the horizon for Macau's current concessionaires and sub-concessionaires.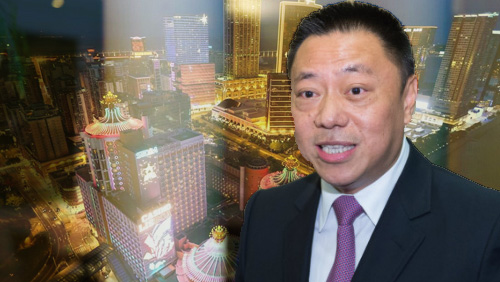 Lionel Leong Vai Tac, Macau's Secretary for Economy and Finance, told reporters that the government plans to "analyze various options—including the possibility of amendment to terms and conditions—regarding any refreshment of gaming rights" for concession license holders in the special administrative region, according to Macau Daily Times.
Macau's concessions come with a 20-year expiration date, which means that beginning in 2020, SJM Holdings and MGM China will be up for renewal, followed by Galaxy Entertainment, Sands China, Wynn Macau and Melco Resorts Entertainment in 2022. The licenses don't renew automatically, but they can be extended in increments of time to a maximum of five more years from the time of the original expiry. After that, the government must initiate a new concession process, which involves a new public tender.
Leong said the government will have to "cautiously assess such matters," especially since the gambling hub is pushing for diversification. In addition, current conditions are also "significantly different" from when the city state first granted the licenses.
Still, Macau officials have promised to look at "all feasible directions," which may include a review of laws related to gaming concessions.
'Free pass' unlikely
Instead of "renew," expect to hear the term "rebid" going forward, according to Union Gaming Securities Asia analyst Grant Govertsen.
"Secretary Leong specifically used the word rebid, rather than renew… We believe this is intentional," Govertsen said in a note. "We also believe that it doesn't necessarily mean there will be a competitive public tender where other international operators have a chance to participate in Macau."
The bottom line, however, is that nobody will get a free pass.
"We think the government intends to (rightly) exert pressure on the Macau Big 6 in order to keep them moving in the right direction, namely towards the overarching goal of diversification," Govertsen said.
Comments