Building a consensus to move Japan's casino plans forward faces a new hurdle following the ruling Liberal Democratic Party's (LDP) recent defeat in Tokyo.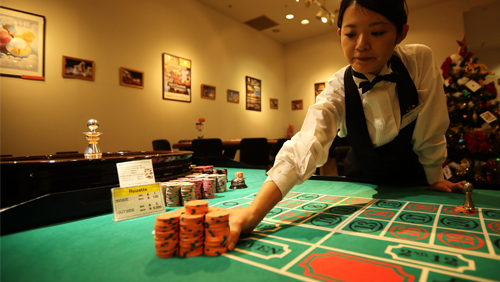 Prime Minister Shinzo Abe's party lost nearly two-thirds of its seats—from 60 to 23—during Sunday's election for the prefecture-level parliament of Tokyo. LDP's coalition partner, Komeito, secured 23 seats, while the Tomin Party became the largest single part with 49 seats.
The loss has largely been viewed as a rebuke to Abe and the LDP, as well as their associated policies, including the push for integrated resort (IR) legalization.
"We believe the Tokyo defeat for the LDP, and by implication a weaker outlook for the LDP nationally, will make it incrementally tougher for PM Abe to push through his agenda, including the very contentious IR issue," Union Gaming Securities Asia analyst Grant Govertsen said in a note.
With this development, the brokerage believes Abe's government needs to be cautious and place more emphasis on getting the support of Japanese citizens, which could mean that the implementation bill "doesn't come to fruition this year."
"And with next year being an election year, it might get delayed even further," Govertsen, noting that "the IR bill becomes so watered down with cumbersome regulations (e.g. very high entry fee in order to placate problem gaming concerns) as to make the development opportunity much less interesting."
The lack of an IR bill, however, could be beneficial for Japan's pachinko industry.
"In the now-more-likely event that the IR bill doesn't come to fruition this year (and possibly next year too) due to the LDP's political fortunes, we would view this as a positive for the pachinko industry as it could result in a regulatory reprieve," Govertsen said.
The National Police Agency (NPA), which regulates the pachinko industry, is not expected to loosen its grip, but the standstill could allow the industry "to maintain the status quo for a longer period of time," which, in turn, "should allow the pachinko industry as a whole to experience some degree of stabilization."
Comments