A double whammy from the world of esports with The Dota 2 International prize pool looking set to breach the $20m barrier and Vodafone opens a new esports channel in Spain.

Who would have thought that the boys and their toys phenomenon would have created a range of electronic sports that could one day take on physical sport in a fist fight and create a few bruises?
That's what's happening, only because we are in the midst of it, we can't see it.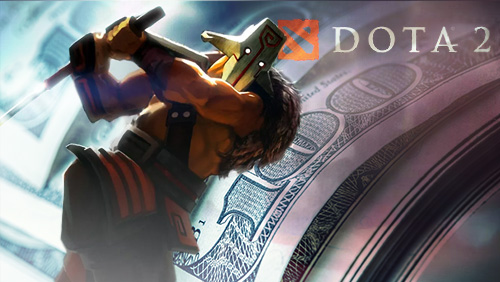 Dota 2's The International is on course to smash last year's record for the largest esports prize pool in history thanks to impressive sales of Battle Passes and Levels.
Last year, Valve once again syphoned 25% of all Battle Passes and Levels to the International prize pool, and that decision created a world record $20,770,460 haul, with Wings Gaming taking down the $9,139,002 first prize, also a record.
To put that effort into perspective only the 2016 Monte Carlo One Drop Extravaganza managed to accumulate more ($27,437,564) with Elton Tsang winning the $12,248,912 first prize. And only 18 poker events in history have created larger prize pools with the World Series of Poker (WSOP) Main Event, the One Drop and a solitary Super High Roller in Macau able to match the might of The International.
The International prize pool is currently showing $19,727,497 on the game's website, and the event takes place at the KeyArena, Seattle August 12, so there is plenty of time for infectious Dota 2 fans to purchase even more in-play luxuries.
Here is a brief history of the leading light of the esports industry.
• 2011 – The game's creators Valve funded the $1.6m prize pool, and Natus Vincere won the $1m first prize.
• 2012 – Another $1.6m from Valve and this time Invictus Gaming won the $1m first prize. The defending champions finished second.
• 2013 – The year when Valve started to add in-game purchases to the prize pool, and it swelled to $2,874,381 beating the world record $2m prize pool for the League of Legends Season 2 World Championship. Alliance won the $1,437,190 first prize, and Natus Vincere once again finished second
• 2014 – In-game purchases go through the roof as the prize pool expands to $10,931,103. Newbee won the $5,028,308 first prize.
• 2015 – Each year is a record breaker as the prize pool tops $18m, and Evil Geniuses win the $6,616,014 first prize.
• 2016 – The current world record as gamers create a $20,770,460 prize pool, and Wings Gaming win the $9,139,002 first prize.
Think what would happen if Valve decided to funnel more than 25% of in-game purchases to the prize pool, or created more in-game purchases for sale. It's a prize pool model the poker world should consider.
2015 winners Evil Geniuses, and Virtus Pro are the 3/1 favourites on most betting platforms.
Vodafone Launch Spanish esports Channel
And all of this prize money is attracting major corporations like teeth jutting out of a zipper attracts the scrotum of careless commandos.
The latest to join the fun is Vodafone. The British telecommunications monster will launch a brand spanking new esports channel on Friday, using Spain as the testbed.
The new channel is exclusive to Twitch and will broadcast a broad range of esports media including gaming news, entertainment, and general interest programming. The opening times are 16:00, and the computer static kicks in at midnight.
Vodafone Spain's brand director Cristina Barbosa told the Spanish news outlet, El Mundo, that fingers were crossed for a successful stint on Twitch so they could one day make the transition to TV.
And I started to believe she knew what she was on about until she went on to compare esports to MasterChef.
Vodafone, who recently topped Ofcom's complaints report with an average 17 complaints per 100,000 customers, is currently trying to lure people into their fold by offering them a year's Netflix subscription.
Research outfit SuperData recently discovered that esports fans watch more digital esports coverage than people watch Netflix, HBO, ESPN, and Hulu combined.
665 million people watch the dwarves, elves, and terrorists hacking things to pieces, and that number is expected to grow by 21% over the next four years.
How long before the first prize in The International exceeds $20m?
Comments