Two companies associated with business conglomerate Essel Group have been linked to the INR11,808 crore (US$1.83 billion) lottery scam in the Indian state of Mizoram.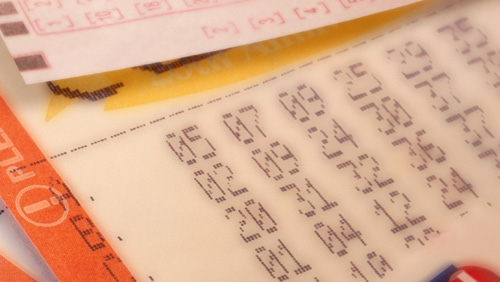 Several weeks ago, the Comptroller and Auditor General of India (CAG) came out with a report, in which it revealed "a host of anomalies in the way the Mizoram government handled the state lotteries," resulting in the state losing to close to $ billion in revenue.
The CAG said the Mizoram government never collected sales proceeds, only allowing the distributors to deposit a "minimum guaranteed revenue" to the state instead of the required 10-percent commission. The CAG also found that all the lottery schemes were proposed by the distributors and the state approved all of them without any alterations.
Now, new details have emerged in the CAG investigation, including charges that Mizoram government officials and lottery ticket distribution companies played favorites in awarding tenders.
According to The Wire, which quoted the CAG report, the state awarded tenders for conducting paper and online lotteries to four companies—M/s. Teesta Distributors, E-Cool Gaming Solutions Pvt. Ltd., M/s, NV International, and Summit Online Trade Solutions Pvt. Ltd.—without following the Central Vigilance Commission's guidelines, which would have "assured the highest share of revenue from sale of lottery tickets to the government."
The report revealed that NV International did not have an infrastructure to market online lotteries. Instead, the company appointed a sub-agent which "further sub-let the draw rights to E-Cool and Summit Online." E-Cool Gaming has been identified as Essel Group company, whose majority shareholders include Amit Goenka and Ashok Goel, who also hold senior positions within the Essel Group.
The CAG report also outlined "a close connection" between E-Cool Gaming and Pan India Network Ltd, which Goenka head. According to the report, E-Cool subcontracted the right to conduct lottery draws in the states of Maharashtra, Punjab and Sikkim to Pan India. It was also found that Pan India had been paying charges for lottery sales to the governments of Maharashtra and Sikkim.
The Essel Group runs government operated lotteries in some Indian states under the Playwin brand name through Pan India. On its website, Essel Group noted; "Playwin is the lottery & gaming brand of Pan India Network Ltd., part of the Essel Group. Pan India Network Ltd. is in the business of providing infrastructure, data communication, marketing support and service to facilitate a secure online lottery network."
Comments