Looks like the party will soon be over even before things heat up in Macau.
Analysts are bracing themselves for a slower VIP gambling market in Macau in the following months as the Chinese economy cools down.
Japanese credit debt watcher Nomura sounded alarm bells that Macau's VIP gambling may be heading for a slowdown in the remaining six months of the year as China's total social financing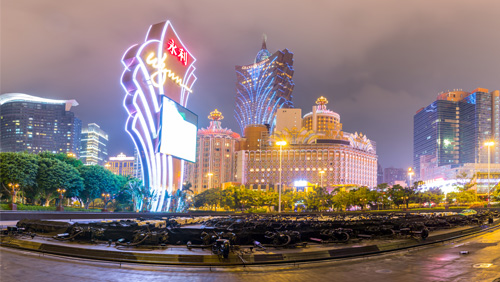 dropped 24 percent in May to RMB 1.06 trillion (US$155.2 billion).
The Chinese government uses the total social financing as an economic barometer while most brokerages consider it a proxy for the performance of the Macau VIP gambling segment.
"Macro indicators in China have turned less positive," Nomura said in a note it issued on Monday. "To this end, Beijing home prices, which experienced double-digit price increases in recent months, posted a 4-percent sequential decline in May. We are also seeing decelerating trends in other major areas, including Guangzhou."
Sanford C. Bernstein Ltd. analysts echoed the same observation, pointing out that "a slowdown in liquidity may be a strong leading indicator of a slowdown in VIP and high end premium mass." With the data from China in mind, they expect June's gross gaming revenue (GGR) to be the peak of 2017's year-on-year growth comparisons.
Deutsche Bank Securities Inc, JP Morgan Securities, and Telsey Advisory Group LLC are all predicting that Macau's GGR will likely grow 30 percent this month.
Should Macau reach the 30 percent growth in June, Telsey analyst David Katz said that the brokerage will likely revise its second quarter results projection upward.
JP Morgan analysts DS Kim and Sean Zhuang both expect June GGR to jump between 30 and 33 percent, which is well ahead of their initial expectations of +20 percent to +24 percent.
Wells Fargo Securities LLC, on the other hand, was more cautiously optimistic on Macau, stating in a memo it issued on Monday that "monthly growth is volatile, so we prefer trailing 12 month credit growth, which did tick up in May to 16 percent growth, from 10 percent growth in April."