Poker Central are set to launch a new comedy show, Poker Nights, on their PokerGO subscription video on demand (SVOD) service, and the Aria High Roller action continues with wins for Christian Christner and Dan Smith.
Have you ever have a brilliant idea and then felt like climbing to the highest peaks of the Pyrenees and shouting fuck my luck when you see someone else turning that idea into reality?
That's how I felt when I learned that Poker Central's subsc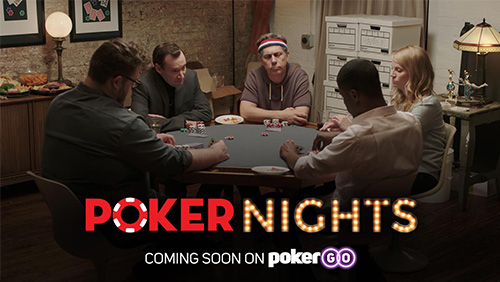 ription video on demand (SVOD) service, PokerGO, was readying itself to launch a new six-episode short-form comedy series called Poker Nights.
I am a big fan of Ricky Gervais.
The Office.
Derek.
They were perfect sitcoms, based primarily in one location with a few main characters.
Poker fits into the genre perfectly, and I always wanted to turn my home game into a sitcom, only I never got off my arse and did anything about it, and now the New York entertainment company Believe Entertainment Group (BE) is running with it.
The show is a home game featuring a variety of different characters interspersed by some special appearances from the likes of Phil Hellmuth Jr. The main protagonist in Chris Parnell, the star of Saturday Night Live and 30 Rock, and Jared Lapidus takes charge of the megaphone.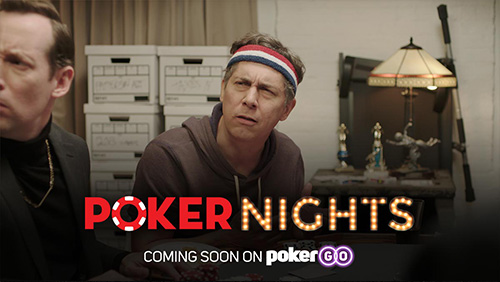 It's a bold and brave move by Poker Central. It's also a move that comes from left field. I was expecting the World Series of Poker (WSOP) and Super High Roller Bowl (SHRB) coverage. I knew that Pokerography was a hit and newer episodes featuring the likes of Johnny Chan, Byron Kaverman, and Liv Boeree were in the pipeline.
But this?
This is something entirely different.
The new show airs sometime this summer.
Christian Christner and Dan Smith Pick up Aria High Roller Wins
I wonder how long it takes for Aria and Poker Central to turn the Aria High Roller into a format that works on PokerGO?
We have two more events to catch up on as the High Rollers go in search of some much-needed poker-crack in between bricking every single event the WSOP serves up.
The Germans continued to mop up in a $25k event held on Friday. Christian Christner beat his fellow countryman Koray Aldemir in heads-up action to take the $332,712 first prize. Christner is in fine fettle after winning the $100k Super High Roller for $1.4m just before the SHRB, and taking fifth in a $10k High Roller at the Venetian.
Payouts
1. Christian Christner – $332,712
2. Koray Aldemir – $269,208
3. Bill Klein – $127,680
4. Alan Percal – $82,080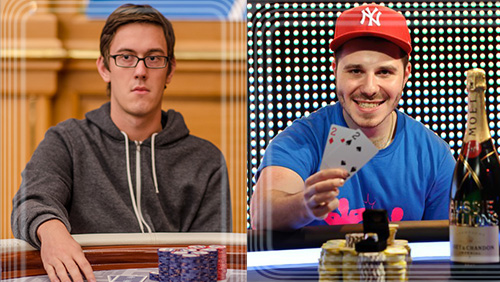 5. Ben Tollerene – $54,720
6. Igor Kurganov – $45,600
There were 38 entrants.
The second $25k event went the way of Dan Smith. The American defeated the Czech star Martin Kabrhel in heads-up action to take the $236,160 first prize. Carey Katz moved ahead of Tom Marchese in the all-time Aria High Roller ITM list. Katz finished sixth, his 24th Aria cash.
Payouts
1. Dan Smith – $413,280
2. Martin Kabrhel – $236,160
3. Richard Kirsch – $137,760
4. Ivan Luca – $88,560
5. Sergi Reixach – $59,040
6. Cary Katz – $49,200
There were 41 entrants.
Comments