Resorts World Manila'S Chief Operating Officer Stephen Reilly has admitted that there are some lapses in the integrated resort's security that contributed to last Friday's casino rampage.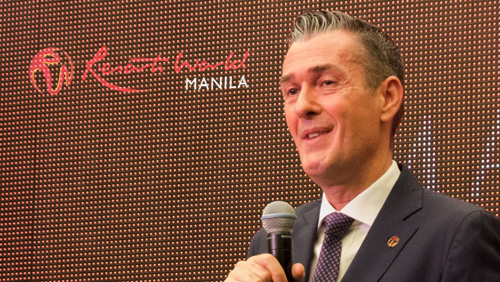 Members of the Philippine House of Representative took turns grilling officials of casino operator Travellers International Hotel Group, Inc. when they opened the probe on the apparent robbery and arson attack at Resorts World.
The probe was led by games and amusements chairperson Parañaque Rep. Gus Tambunting, tourism chairperson Leyte Rep. Lucy Torres Gomez, and public order and safety chairperson Antipolo Rep. Romeo Acop.
Rappler reported that the much of the probe centered on Resorts World's security and the qualification of Armeen Gomez as the chief security officer of the casino resort.
Lawmakers dug into Gomez' past, including his dismissal from the Philippine Military Academy and his shady College and Masters Degrees in Occupational Health and Safety and Business Administration, respectively.
Gomez, for his part, admitted that he had no college degree but has "over 10 years of management and leadership experience in asset protection, fraud control, safety administration, investigation and related functions."
Stephen Reilly admitted that "there were some lapses on security."
For Acop, the attack cast doubt on the country's security situation, especially because the attack was carried out in Manila's posh casino by a lone gunman.
"If a lone gunman, a civilian, can breach the facility of Resorts World and wreak havoc, how much more destruction if it is perpetrated by a well-organized terrorist group in the very heart of Manila?" Acop said, according to the Philippine Daily Inquirer.
Meanwhile, Philippine Amusement and Gaming Corporation (PAGCOR) chair Andrea Domingo told legislators that the state regulator is set to slap the casino operator with "punitive" measures for their failure to listen to their security advisory.
CNN Philippines reported that PAGCOR had given all casino operators a heads-up to beef up their security days before the attack. At least 36 people died due to suffocation after gunman Jessie Carlos set the casino resort's gambling tables on fire.
Carlos committed suicide by lighting himself on fire before shooting himself in the head.
"The violation that we know now is they did not listen to our security advisory, which they are supposed to follow according to their provisional license conditions," Domingo said.
Comments