Malta – Ganapati Malta is pleased to announce that it has recently set up its first tech office in Bucharest, Romania under Ganalogics SRL, registered earlier this year. The office will supplement the existing tech office in Tallinn, Estonia which has also recently undergone an expansion doubling its office size. Ganalogics OU was a recent sponsor at GameDev Days in Tallinn where it was able to attract more talent.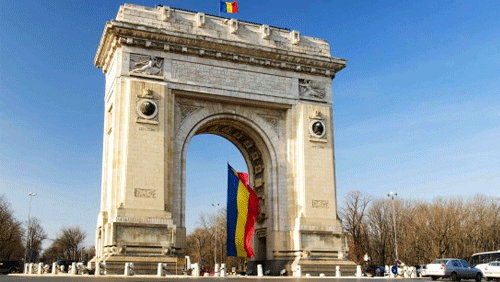 Mitsuya Fujimoto, CEO of Ganapati Malta and COO of Ganapati Plc holding company commented, "We are delighted and excited to welcome our new teams in Europe as part of our global network. This move to Bucharest and expansion of the Tallinn studio were part of our immediate plan to strengthen our own branded game productions in Europe which would enable us to provide a wider range of content to our customers."
Richard Hogg, Director of Ganapati Malta and recently appointed CEO of Ganalogics OU added, "We are delighted to be in Bucharest, having identified it as a tech hub of the future. The talent we have been able to attract thus far will enable us to create even more great games for Ganapati Malta. Estonia continues to grow and having this additional resource in Romania will ensure our games are delivered in a timely fashion to our clients."
For further information please contact:
Verity Blake or Clare Moore
Verity@verymedia.co.uk / Clare@verymedia.co.uk
Ganapati Malta is a supplier of high-quality, entertainment-focused online casino content for the international gaming industry. Established in 2016 by a group of experienced entrepreneurs from around the world, Ganapati Malta supplies the online gaming market with titles that combine the best Japanese game logic and design with a unique entertainment element. Part of the Ganapati Group and with offices in Tokyo, Los Angeles, London, Malta, Estonia and Romania, Ganapati games utilise the provider's contacts across the entertainment industry and feature licensed IP from internationally-recognised studios along with its own in-house studios. Ganapati Malta is currently undergoing the licensing process in the UK, with further plans to expand across regulated markets worldwide.
Ganalogics is a unique and innovative game developer, taking the market by storm. Working with studios around the world and calling on a global network of contacts, to be your first choice for unique and distinctive online gambling games. Ganalogics provides the opportunity to work with the best graphical designers in the industry from LA to Tokyo with the opportunity to develop your ideas and concepts to never seen before games for the online casino industry. Ganalogic focuses on developing high quality and timely delivered solutions in the gaming industry. Ganalogics are committed to attract exceptional people and creating an environment that is challenging, dynamic, fun and rewarding. We seek those who enjoy being part of research and development of the Next Big Thing.
Comments