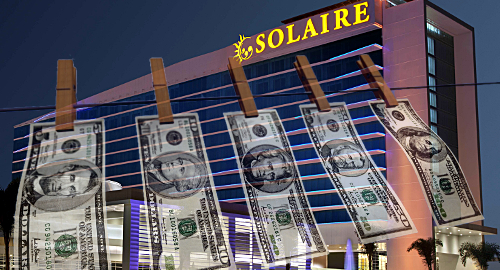 Philippines-based gambling operators are but one presidential signature away from new anti-money laundering requirements.
On Tuesday, the Philippine Senate unanimously approved the third reading of Senate Bill 1468, which seeks to include gambling operators – land-based, online and shipboard – as well as junket operators as 'covered persons' under the country's Anti-Money Laundering Act (AMLA).
The Senate's vote came one day after the House of Representatives unanimously approved its own version of the plan. All that's required now is for President Rodrigo Duterte to sign the measure into law, a step Duterte is expected to take early next month.
The votes came in the dying days of the current legislative session, as legislators were attempting to meet a June deadline imposed by the Asia Pacific Group on Money Laundering (APG), which had urged the Philippines to rectify its refusal to include gambling operators as 'covered persons' when it approved the AMLA several years ago.
Under the revised rules, gambling operators will be required to report all single transactions – including accumulated wagers – over P5m (US $100k), which is ten times higher than the P500k threshold that must be observed by non-gambling operators under the AMLA. The sum is also significantly higher than the $10k transaction threshold that US casinos are required to report to federal authorities.
It's unclear whether the APG will consider that P5m figure sufficiently strict to spare further criticism of the Philippine gaming industry. However, the House version of the AMLA amendment states that the threshold can be adjusted "upon the recommendation of the congressional oversight committee."
Philippine legislators had justified their initial reluctance to include casinos under the AMLA due to the country's desire not to impede the growth of its new integrated resort industry. But the global headlines caused by the 2016 Bangladeshi bank heist – in which $81m of stolen cash was funneled through the Philippine gaming industry – prompted a serious rethink of legislative priorities.
Comments