Malaysia-based Genting BHD's net profit leapfrogged at the start of 2017, driven by its hospitality, leisure, and plantation activities.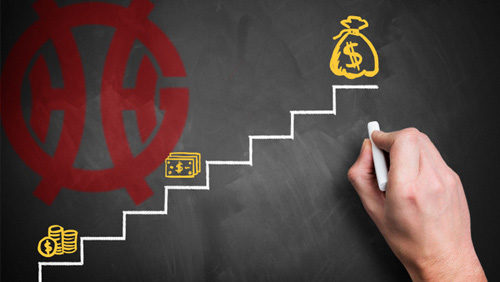 The holding company announced that its net profit grew more than threefold or 361 percent to RM603.1 million (US$140.78 million) in the first quarter ended March 31 from RM130.8 million ($30.53 million) a year ago.
Genting eked a one percent year-on-year revenue gain to RM4.77 billion ($1.11 billion) from RM4.71 billion ($1.10 billion). The firm attributed the increased revenue to better hold percentage from the mid to premium segment of the business even though business volumes were lower.
On the other hand, the group's profit before tax in the January to March 31 period was at RM1,455.8 million ($339.83 million), a significant increase compared to last year's Q1 profit of RM542.7 million ($126.68 million).
The profit performance for the quarter was boosted by a gain of RM302.2 million ($70.54 million) recognized from the completion of the sale of Genting Singapore Plc's 50% interest in associate Landing Jeju Development Co Ltd.
However, Genting Singapore's earnings before interest, tax, depreciation, and amortization (EBITDA) was down due mainly to higher costs relating to the premium players business and costs incurred for the new facilities under the Genting Integrated Tourism Plan.
The Genting Group comprises the holding company Genting Berhad, its listed subsidiaries Genting Malaysia Berhad, Genting Plantations Berhad and Genting Singapore PLC, as well as its wholly owned subsidiary Genting Energy Limited.
Genting's casino business in the UK posted lower revenue and EBITDA due to the weaker Sterling exchange rate to the Malaysian Ringgit. Revenue in Sterling terms dropped due mainly to lower hold percentage partially offset by higher volume of business from its High End Markets.
The story of Genting's business in the United States and Bahamas were different from that of UK as its leisure and hospitality business in the former two jurisdictions posted higher revenues and EBITDA.
Resorts World Casino New York City saw higher revenues as a result of an improved commission structure with the New York state authority on gaming operations as well as a stronger US Dollar.
"Looking ahead, as RWS broadens its appeal as the premier lifestyle-based integrated resort, it remains focused in growing the premium mass market, leveraging on the unique combination of its world-class entertainment attractions and multitude of culinary offerings, to deliver truly differentiated destination experiences," the holding firm said. "All its efforts in the gaming and non-gaming segments have shown encouraging response from its targeted market segments and RWS is optimistic in delivering sustainable earnings growth."
Comments