It's back to the drawing board for MGM Resorts International after their intense lobbying failed to stop the state Senate from approving a new satellite casino in Connecticut.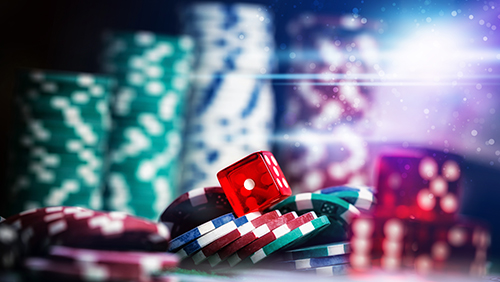 Voting 24-12, the state Senate gave the Mohegan and Mashantucket Pequot tribes the thumbs up to build a casino in East Windsor, which aims to buffer the state from potential revenue losses when MGM Springfield opens in September 2018.
The Hartford Courant reported that it took more than two hours before a majority of the Senate come to realize that they will be needing a new casino not only to help capture convenience gamblers headed north to MGM's new casino in Springfield, Mass but also to create jobs in the state.
"This is a jobs bill at its core," Sen. Tim Larson, D-East Hartford, said, according to the report. "The Mohegans and Pequots have been excellent partners to our state and are the backbone of our tourism economy."
Sen. Cathy Osten, D-Sprague, said the two casinos on tribal land in her district have "stabilized a region" and provided her communities with an opportunity for jobs at a time when many jobs were disappearing at Electric Boat.
"These jobs are good paying, middle class jobs," Osten said. "This has been and always will be a jobs bill not just for southeastern Connecticut, but for the whole state."
In a nutshell, the bill requires tribes to secure a permit from the federal Bureau of Indian Affairs (BIA) to maintain the current 25 percent revenue sharing agreement with the state.
It also includes several safety nets in order to ensure that Connecticut will have lesser risk as a result of its decision to maintain the tribes' exclusivity over gaming in Connecticut.
Larson said the tribes will also need to come back to the General Assembly following approval by the BIA and the governor in order to obtain the gaming license for the East Windsor facility.
If there is someone who isn't happy about the developments in Connecticut Senate, that is MGM senior vice president Uri Clinton.
Clinton, who watched legislators deliberate from the Senate gallery, couldn't help but express his disappointment over the tribes' legislative victory. He hopes the House chooses to allow an open bidding process for a third casino.
"If the Senate bill were to ultimately become law, numerous national gaming operators — including MGM — would be precluded from offering a competitive bid for consideration," Clinton said.
Comments