MGM Resorts has found an ace that could possibly turn the tide in their favor and stop two Connecticut tribes from building a casino off tribal lands.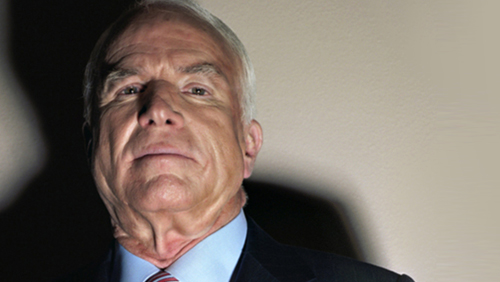 The trump card that MGM is dangling to stop the Mashantucket Pequot and Mohegan tribes is a new letter from U.S Republican Sen. John McCain, according to The CT Mirror report.
On Tuesday, McCain prodded Interior Secretary Ryan Zinke to disavow an advisory letter that the Obama administration issued to the two tribes. The advisory letter indicated that the tribe's joint venture proposal would not jeopardize existing gaming compacts with Connecticut.
For MGM, McCain's letter is a timely development since disavowing Obama's advisory letter will weaken the tribes' argument that a new casino off tribal lands would jeopardize more than $260 million in annual revenue sharing the tribes now pay to Connecticut.
In his letter, McCain wrote: "The Tribes and the State of Connecticut believe that operating a joint gaming venture on off-reservation land, as sanctioned by state law, allows them to and skirt the existing legal framework for pursuing off-reservation gaming under the Indian Gaming Regulatory Act, (IGRA)… As a principal author of IGRA, I have grave objections about the previous Administration's apparent circumvention of over 25 years of Indian gaming law."
McCain appealed to Zinke not to do an Obama and issue a technical assistance letter that would assist in an unprecedented expansion of off-reservation gambling.
The tribes described McCain's letter as "an eleventh-hour tactic by MGM to stall our growing momentum," both in Hartford and in working with the Bureau of Indian Affairs in the Department of the Interior.
"It's clear MGM owes an apology … to Senator McCain. They purposely gave him bad information, which makes sense considering they've been doing the same with Connecticut's elected leaders for months," the tribes said.
MGM, however, denied that they had been lobbying to McCain to stop the two tribes from building a casino that could pose competition against MGM's in-development gambling resort in Springfield, Massachusetts.
"Nobody's telling McCain what to do. He wrote IGRA," said MGM vice president Uri Clinton, who has been leading the lobby effort against the tribes.
McCain's camp dodged questions on whether MGM sought his letter.
"Just last year, Senator McCain cosponsored legislation that would effectively block an Arizona tribe from opening an Indian casino in the noncontiguous city of Glendale, Arizona," said a McCain spokesperson. "Similarly, with the Connecticut legislature expected to advance legislation amending the state's compact, Senator McCain sent a letter encouraging the Department of the Interior not to misapply its technical assistance services in the same way the previous administration did."
Comments