Casino operator MGM Resorts International has named Mark Strawn as its new senior vice president and chief administration officer for its Design and Development unit.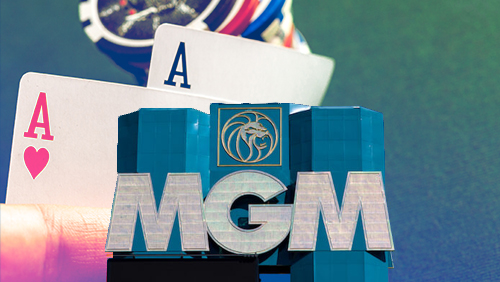 Strawn joins the Las Vegas-based casino company from rival Wynn Resorts, where he served as vice president of corporate finance and was responsible for creating and maintaining financial models, conducting market analysis and evaluating new development opportunities. Strawn also held positions as executive director of equity research for Morgan Stanley in New York and as vice president of finance for Sheldon Adelson's Las Vegas Sands Corp.
For his new gig, Strawn will be based in Las Vegas and will report directly to Bill Ham, president of MGM Resorts Design and Development, the casino company said. He will be responsible for providing strategic leadership and financial oversight for the company's capital improvement projects as well as the development of new MGM Resorts experiences worldwide.
"As MGM Resorts continues to grow, our company's attention to process and discipline remains critical. Mark's extensive financial expertise and deep knowledge of the hospitality and gaming industries make for a valuable addition to our talented executive team," Ham said in a statement.
MGM Resorts is the parent company of Macau-based MGM China Holdings, which operates the MGM Macau casino hotel in the Chinese territory. The company is also building a new casino property in the Cotai district, the MGM Cotai, which is scheduled to open in the last quarter of 2017.
Outside of Macau, the casino operator is also expanding its presence in Japan as it seeks to open one of the first integrated resorts in what is poised to become the world's second-largest casino market. MGM Resorts Chairman James Murren said they are willing to invest between JPY500 billion and JPY1 trillion (USD4.8 billion-USD9.5 billion) to open an integrated resort in Tokyo, Yokohama or Osaka by 2022 or 2023.
Comments