Bitcoin is on a path to prove its doubters wrong.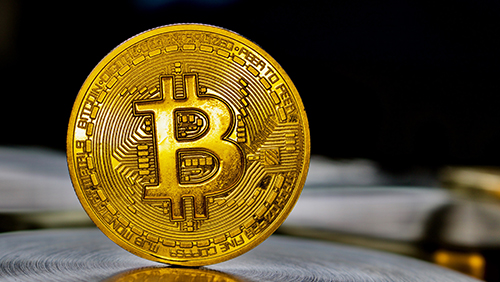 And being associated with criminal activity has not stopped the popular digital currency from seeing a stunning rally this year. After powering through the $2,000 barrier over the weekend, bitcoin traded as high as $2,134.86 in the early trading hours of Monday, according to Bitstamp data.
Analysts chalked up the recent bitcoin price climb to several factors, most notably the increased demand from investors in Japan and China.
Japan, in particular, saw a burst in digital currency trading activity after regulators introduced new rules that treat bitcoin as part of the banking system. Japan currently accounted for nearly 55 percent of trade volume, up from near 40 percent last week, according to CryptoCompare.com.
Meanwhile, China appeared to be softening—again—towards digital currency. Chinese authorities have long had a love-hate relationship with digital currencies like bitcoin, but ARK Invest's Chris Burniske pointed out that there was a recent big drop in difference in bitcoin prices between U.S. and Chinese exchanges, perhaps a signal that China is slowly becoming tolerant to cryptocurrency.
"The discount that $CNY #bitcoin exchanges trade to $USD exchanges has dropped from 20% to 5% in the period of a week. China awaking?" Burniske tweeted.
In the United States, political uncertainty following reports that U.S. President Donald Trump might face legal issues has driven the demand for bitcoin as a safety asset, causing the price of bitcoin to hit a record of $1,880 last week.
Brazil also contributed to the digital currency's recent price rally. Last week, the Bovespa dropped more the 8 percent on Thursday—it's worst day since October 2008—following allegations that Brazilian President Michel Temer discussed bribing ex-House Speaker Eduardo Cunha to stop him from testifying in a major corruption case. Temer said he will not resign and plans to prove his innocence in the Supreme Court, according to reports.
Comments