Shares of Philippine-listed Melco Crown (Philippines) Resorts Corp. are selling like hotcakes these past few months as a result of the warming relationship between Beijing and Manila.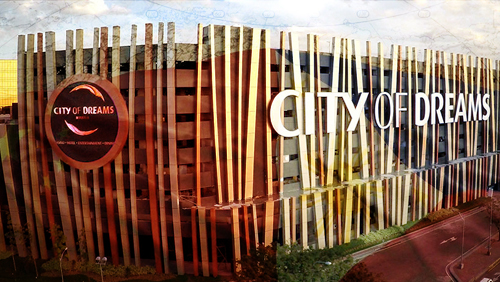 Melco Philippines shares are so in demand that Bloomberg declared it the best-performing casino stock in the world. The news agency reported that shares of Melco Philippines had jumped 122 percent as mainland Chinese high rollers descend upon the Southeast Asian island nation.
The casino operator also recorded the steepest gains among companies with an estimated market value of US$500 million – beating other casino operators. This was a turnaround from the 83 percent shares slump in 2015, during the height of Beijing's anti-corruption campaign.
But what is driving the bull run that boosted Melco Philippines' growth eight times greater than other casino stocks in the world?
Analysts say that Melco Philippines is benefitting from President Rodrigo Duterte's move to draw closer to China and at the same time the continued anti-corruption drive that drove the rich Chinese VIPs from Macau to Manila.
Philippine-based Security Bank Corp. chief investment officer Noel Reyes also noted the ties that bind Melco Philippines to Macau. He said Melco Philippines' City of Dreams (COD) isn't different from the four casinos in Macau that Melco Resorts owned.
A minor regulation banning the use of mobile phones at VIP tables in Macau also created a positive effect. Now that the four Melco resorts in Macau could no longer offer proxy betting, some Chinese gamblers have no other choice but to take their business to Melco COD.
"[Among Philippine casinos. City of Dreams Manila has the strongest Macau connection, so the expectation is at some point its gaming revenue will grow faster and become the biggest in the industry," Reyes said, according to the news report.
However, Reyes warned that the warm relationship between Manila and Beijing could also be a double-edged sword since "City of Dreams… will be more sensitive to the state of politics between Manila and Beijing."
Comments