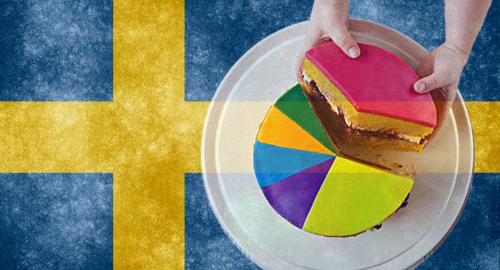 Sweden's gambling market reported flat spending in the first quarter of 2017, as declines at locally licensed operators offset gains at their internationally licensed online competitors.
Figures released Thursday by Sweden's Lotteriinspektionen gaming regulator show the country's overall gambling market enjoying turnover of SEK 5.4b (US $617.2m) in the three months ending March 31. The sum is just 0.2% higher than the same period last year.
However, internationally licensed online gambling operators that serve the Swedish market saw their share of the pie rise by 13% year-on-year to SEK 1.25b. At the same time, Swedish-licensed operators reported turnover falling 3% to just under SEK 4.2b.
The local decline was even more pronounced at the state-owned online monopoly operator Svenska Spel, which reported sales falling 5% to SEK 2.16b. The poor showing was entirely due to its land-based operations, which declined 9% year-on-year, while online gambling operations improved by 6%.
The ATG horserace betting monopoly reported a similar land-based/online trajectory. While overall revenue was flat at SEK 954m, the online component was up 10% to SEK 536m while land-based operations fell 10% to SEK 417m.
Sweden's lottery operators were a mixed bag, as the Postcode Lottery's revenue inched up 3% to SEK 623m, and while its online sales were up 22% year-on-year, total online sales were only SEK 11m. The People Games lottery had a lousy quarter, with total sales off 10%.
Sweden is in the process of reforming its gambling market to enable international online operators to apply for local licenses. Numerous operators have already expressed interest in acquiring local licenses, even if they're not particularly fond of the 18% tax on gross gaming revenue recommended by a government-commissioned panel of experts.
The market revamp will spell the end of Svenska Spel's online monopoly but the country's land-based casino and slot machine market will remain off-limits to foreign operators. The retention of the land-based monopoly is likely due to the government's desire to fetch the largest price if it follows through on its rumored plan to privatize Svenska Spel.
Comments