Hong Kong-listed gaming device maker Paradise Entertainment Ltd. saw its total Q1 revenue drop by 9.8 percent on weak sales.
In a filing before the Hong Kong bourse, Paradise Ent announced that its total revenue for the reporting period dropped to HKD235.3 million (US$30.21 million).
The game technology provider reported HKD10.1 million (US$1.3 million) earnings before interest, taxation, depreciation and amortization (EBITDA) loss for the first quarter of 2017. The firm's EBITDA during the same period last year was HKD700,000 ($89,884).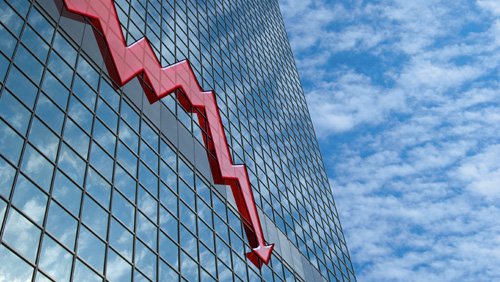 Paradise's provision of casino management services was down 4.0 percent year-on-year to HKD186.5 million ($23.95 million). The segment contributes 79.3 percent of total revenue for the period.
According to Paradise Ent., the casino management services segment posted an adjusted EBITDA loss of HKD26.4 million, representing an increase of 1.9 percent from the prior-year period.
Business in the development, sale, and leasing of electronic gaming equipment and systems wasn't good this quarter compared to last year, plunging 26 percent to HKD48.8 million ($6.27 million). The segment includes HKD33.7 million ($4.33 million) in revenue sharing from live multi-game (LMG) terminals and HKD15.1 million ($1.9 million) from the sale of new machines.
The development, sale and leasing of electronic gaming equipment and systems recorded adjusted EBITDA of HKD23.6 million for the period, down 29.3 percent from a year earlier.
Paradise develops, supplies and sells electronic gaming systems in Macau and internationally under the LT Game brand. The company also provides casino management services in Macau under service agreements with two existing Macau operators.
The company said earlier this year that the group remains cautiously optimistic for 2017 as it looks to expand its existing businesses.
In March, Paradise announced that its full-year revenue was approximately HKD1.16 billion ($149.7 million) due to strong demand for electronic gaming equipment and systems in the Macau market. The revenue figure was higher in 2016 compared to the HKD1.1 billion ($141.55 million) it registered in 2015.
Comments