Is poker gambling or a game of skill?
That was the question posed by the Gujarat High Court to the state government following the recent raids by state police on several poker rooms in Ahmedabad and Surat.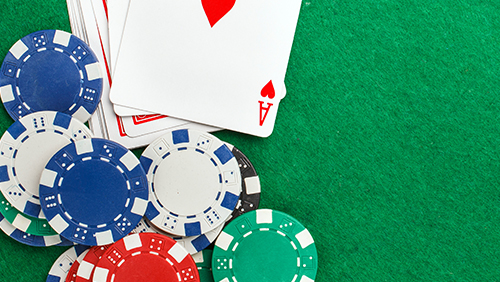 Last week, the Indian Poker Association (IPA) filed a plea asking the high court for "urgent adjudication" after Gujarat police took down three poker rooms in less than a month. The first raid involved a poker room operated by AAA Gaming in Surat, followed by another club operating in the Navrangpura Hotel in Ahmedabad, then finally the Headquarters Poker Room, operated by Vasim Rozani, in Gujarat's largest city.
In its petition, the association claimed that poker is a game of skill and playing the game "is an activity that is protected under the right to free trade and commerce, which is guaranteed under Article 19(1)(g) of the Constitution."
IPA also pointed out that the police raids and the "harassment of poker operators" were not justified.
Now, Justice A.S. Supehia wants the state government to make a stand—once and for all—on the plea. Gujarat officials are ordered to file an affidavit, spelling out its stand on IPA's petition for an interim restraining order against the police, by May 22, The Hindu reported.
This isn't the first time that the association has filed a petition against the state government for allegedly siccing cops on its card games.
The IPA filed papers with the Gujarat High Court, asking the judiciary to intervene after the state government reportedly ordering law enforcement agencies to break up an IPA-hosted poker game at a local YMCA club in Ahmedabad.
Since then, IPA claimed Gujarat police raided over half a dozen poker clubs in the state and forced them to shut down.
The Ahmedabad police commissioner issued a notification on May 2 saying that poker is a game of chance and is not exempted under the Gujarat Prevention of Gambling Act, according to the association.
Comments