Florida's Seminole Indians took a page out of Donald Trump's book, "The Art of the Deal," when they bought the U.S. president's signature ex-casino—Trump Taj Mahal—for a fraction of its initial cost.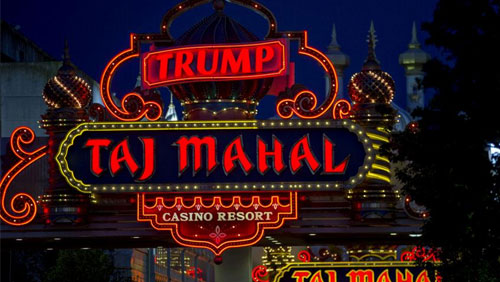 In March, a consortium led by the Hard Rock International took the Taj Mahal off billionaire Carl Icahn's hands. The sale was widely publicized, but it was only recently that the billionaire revealed the purchase price of what Trump once dubbed as the "eighth wonder of the world."
4 cents on the dollar

Documents filed with the U.S. Securities and Exchange by Icahn reported that the billionaire got $50 million for the shuttered Atlantic City casino, or about 4 cents on the dollar of its initial price.
After buying the Taj Mahal while it was under construction, Trump opened the sprawling casino in 1990 with a $1.2 billion price tag, financed with over $600 million of junk bonds. A year later, the Trump Taj Mahal filed for bankruptcy with nearly $3 billion of debt.
Trump cut most of his ties with Atlantic City in 2009, although he retained a small stake in the casino's parent company so it can continue to use his name. That small stake was wiped out last year when Icahn bought the parent company, Trump Entertainment Resorts, from bankruptcy.
The Taj Mahal officially closed last October, putting nearly 3,000 of its staff out of work. Icahn and the union of casino workers have failed to agree on a new contract that will cover health insurance and pension benefits.
Hard Rock International may have snagged the Atlantic City casino for pennies, but the casino company is planning on shelling out the big bucks to restore the shuttered gambling hall to its former glory.
The renovation project, which carries a price tag of $275 million, will see the Taj Mahal rechristened as the Hard Rock Hotel & Casino Atlantic City in summer 2018 with 2,400 slots, 130 gaming tables and scads of non-gaming amenities. Hard Rock chairman Jim Allen said the project will create 1,000 construction jobs and 3,000 permanent jobs once the redesign is complete.
Comments