Taking a leaf out of Japan's book, the government of Australia has announced that it will look into finally putting an end to the double taxation of digital currencies, such as bitcoin, in the country.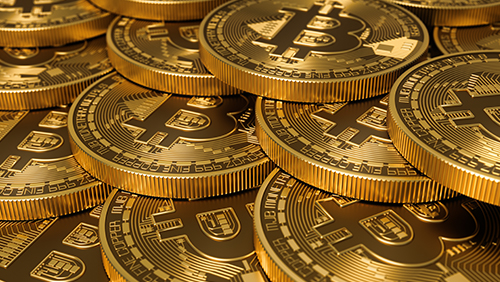 Australian customers using digital currency for transactions are currently taxed twice—one for the goods and services tax (GST) on the product and another one for the GST levied on the digital currency used for the payment. This is because the Australian Tax Office considers bitcoin and other digital currencies as an "intangible property," which means that cryptocurrency-related transactions are "barter transactions."
Recently, however, the government's Productivity Commission recommended that the definition of money in GST regulations to be updated to include digital currency.
The commission also sought to amend the current Anti-Money Laundering and Counter-Terrorism Financing Act, so that regulation of digital currency-related businesses will be added for anti-money laundering and counter-terrorism financing purposes.
The Australian government agreed with the approach, noting in its official response that it "agrees that consumers should not be subject to the GST twice when using digital currency to purchase goods or service."
"The Government is working with the FinTech Advisory Group on options to reform the current GST treatment of digital currencies and released a consultation paper for public consideration as part of the 2016-17 Budget," the response said.
This isn't the first time that Australian authorities have pledged to solve bitcoin's double taxation issue.
Last year, the government released a comprehensive policy called "Australia's FinTech Priorities" in a bid to boost the country's financial technology industry. In it, Australian Treasurer Scott Morrison said, in no uncertain terms, that the "will take action to prevent the double taxation of digital currencies—we won't be taxing digital currencies."
The government has already previously announced its commitment to solving the double taxation of digital currencies in a report it released in March 2016. However, little has been done towards a solution since.
The government's fighting words, however, aren't enough as a legislative change is still needed to update the definition of money to include digital currencies. To date, those legislative changes have yet to occur, leaving the local fintech industry frustrated.
Danielle Szetho, chief executive of lobby group FinTech Australia, was quoted by Cryptocurrency News saying: "[I]t could be put through Parliament very quickly. We've been told that it is going through but it needs to be prioritized on the agenda, but it just hasn't… We're a bit disappointed with the delay."
Current bitcoin price
After a brief lull over the weekend, the price of bitcoin is back above the $1,600 level again—trading at $1,608 mid-morning on Monday.
Comments