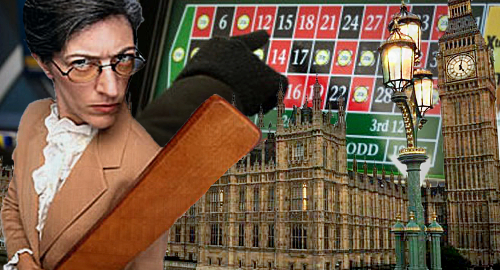 UK bookmakers are saying 'I told you so' after a parliamentary report that criticized the fixed-odds betting terminals (FOBT) in high street betting shops was found to have breached parliamentary standards.
In January, the Association of British Bookmakers (ABB) called for "an urgent inquiry" into a FOBT report compiled by the All-Party Parliamentary Group (APPG) that called for a reduction in the maximum stake available on FOBTs from its current £100 to just £2, as well as a reduction in the current maximum of four FOBTs per shop.
The ABB took issue with the report in part because the APPG had relied on funding from numerous organizations that stood to benefit from FOBT curbs, including operators of UK casinos, arcades, adult gaming centers and pubs, as well as the manufacturers of the gaming devices that these other venues offer to customers.
On Tuesday, Kathryn Hudson, the Parliamentary Commissioner for Standards, released the findings of her investigation. It includes a letter to ABB CEO Malcolm George stating that the APPG's report was guilty of four separate breaches of transparency rules, including its failure to disclose that the APPG had received eight months' worth of free secretariat services from Interel, a public relations firm working for the ABB's gaming rivals.
The APPG also violated the requirement to keep a record of attendance at its meetings or take proper minutes of these meetings. Finally, the APPG failed to tag its report with a disclaimer stating that it wasn't an official House of Commons publication.
Hudson qualified her rebuke of the APPG by saying the breaches were "at the less serious end of the spectrum" and that there was "no deliberate attempt to mislead." And since APPG chair Carolyn Harris had acknowledged the shortcomings, taken steps to rectify them and apologized on behalf of the APPG, Hudson considers the matter closed.
Nonetheless, the ABB's Malcolm George couldn't resist a little crowing, saying the APPG's members had been "revealed as serial offenders for their misleading report," which George called "a shambolic, shoddy and one-sided piece of work."
The APPG report was intended to help the government's triennial review of the nation's gambling industry, which also included looking at gambling advertising on television. However, last month's snap election call has delayed the release of the government's review at least until this autumn.