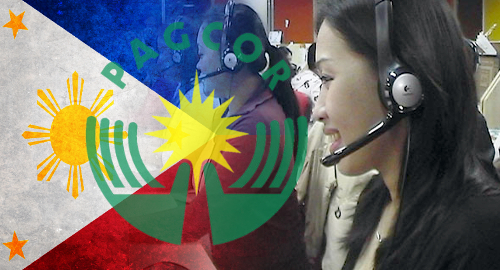 The Philippine online gambling industry is facing further changes to the rules involving its business process outsourcing (BPO) partnerships.
Last week, an announcement was posted to the website of the Philippine Amusement and Gaming Corporation (PAGCOR) alerting the industry as to the new "accreditation of Special Class of BPOs affected by the POGO [Philippine Offshore Gaming Operators] rules and Executive Order No. 13."
The announcement defines this new Special Class of BPOs as those "servicing legitimately licensed gaming operators abroad and do not in anyway [sic] handle betting but purely product marketing and are not servicing any of PAGCOR POGO licensees."
The criteria for being designated as a Special Class of BPO requires firms to adhere to all the requirements of regular POGO Service Providers. In addition, these BPOs can supply services only to "duly licensed gaming operators located abroad."
The local gaming licenses of these international operators must be "duly authenticated and consularized" by the BPO operator. PAGCOR also wants to see copies of the service agreements between the gambling operator and the BPO detailing the types of services to be rendered – and these services cannot involve accepting bets, engaging in gambling or illegal activities.
Other requirements include holding a valid Philippine business license, employing a workforce that is "90% Filipino," and ensuring that the BPO handles "only product marketing and customer relations without handling any of the betting activities of the gaming operator."
BPOs also have to hold the necessary permits and a Letter of No Objection issued by the Local Government Units (LGU) that exercise jurisdiction over the area in which the BPO resides.
Philippine President Rodrigo Duterte's EO #13, which was issued in February, redrew the map of the Philippine online industry, reducing the importance of online licensing jurisdictions such as the Cagayan Economic Zone Authority (CEZA), whose licensees are no longer able to operate BPO services outside the physical boundaries of their licensing jurisdiction.
EO #13 also sought to boost the national government's bottom line by taking a larger cut of the local online gambling industry. Similar motivations appear to be behind PAGCOR's new BPO designation, which will deny BPOs a tax holiday while imposing new annual tariffs of US $100k.
PAGCOR's announcement came shortly after the Philippine Economic Zone Authority (PEZA) announced plans to bar BPOs from leasing office space in PEZA-accredited buildings in tech-friendly areas, including metro Manila.
Most building managers reportedly don't intend to evict their online gambling BPO tenants, in part because a PEZA accreditation's primary value was as a marketing draw, and that importance has diminished as these buildings have filled up.
Comments