State-run Philippine Amusement and Gaming Corp. (PAGCOR) is enjoying a robust net income in first three months of 2017, 26.9 percent higher than last year's figures.
Data from PAGCOR, which was made available on their website on Wednesday, showed that the state regulator generated a net income of PHP1.32 billion (US$26.5 million) in the January to March 2017 period compared to PHP1.04 billion ($22.15 million) in the same period last year.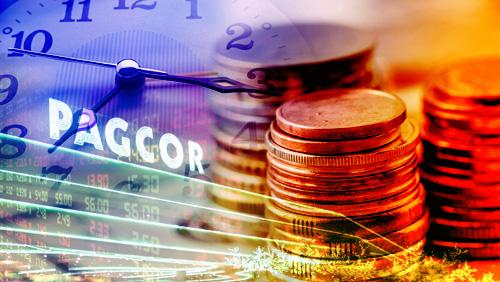 PAGCOR's total revenue from gaming operations in 2017 rose by 26.7 percent to PHP14.04 billion ($282 million). In the first quarter of 2016, PAGCOR's total revenue from gaming operations was PHP11.08 billion ($222.82 million).
PAGCOR chair Andrea Domingo attributed the spike to the combined effects of an improving market, as well as newly implemented in-house efficiency measures.
"Our people have very high morale. It also helped that we introduced more effective revenue monitoring systems." Domingo told CalvinAyre.com. "We also made several reassignments of general managers and branch managers. Of course, it is worth telling that there are more participatory management practice, constant communication between corporate offices and branches."
She said the higher income enables the state-gaming firm to improve its contributions to its various agency-beneficiaries.
Meanwhile, PAGCOR's mandated contributions for the first three months of the year reached PHP2.5 billion ($50.28 million). Much of that amount was directed to subsidies granted to non-governmental entities.
PAGCOR's total expenses jumped 36.7 percent year-on-year to PHP6.41 billion ($128.93 million) in the first three months of the year while paying out a total of PHP7.37 billion in gaming taxes and contributions.
The contributions included PHP6.66 billion directly transferred to the Bureau of the Treasury. PAGCOR is required by law to pass at least 50 percent of its annual gross earnings to that national government body.
Comments