In this week's Calling the Clock we talk about the current live tournament turf wars, massive online poker festivals, and much more.
The hot topic of the week is the battle that's currently underway for live tournament market share. A few weeks ago, I spoke to partypoker's brand spanking new Prez, John Duthie, and he told me that he doesn't see his online poker room rivals as rivals at all. PokerStars Comms Chief, Eric Hollreiser, wrote a blog post welcoming the competition.
It seems so sweet and cordial, but I'm not fooled, this is war!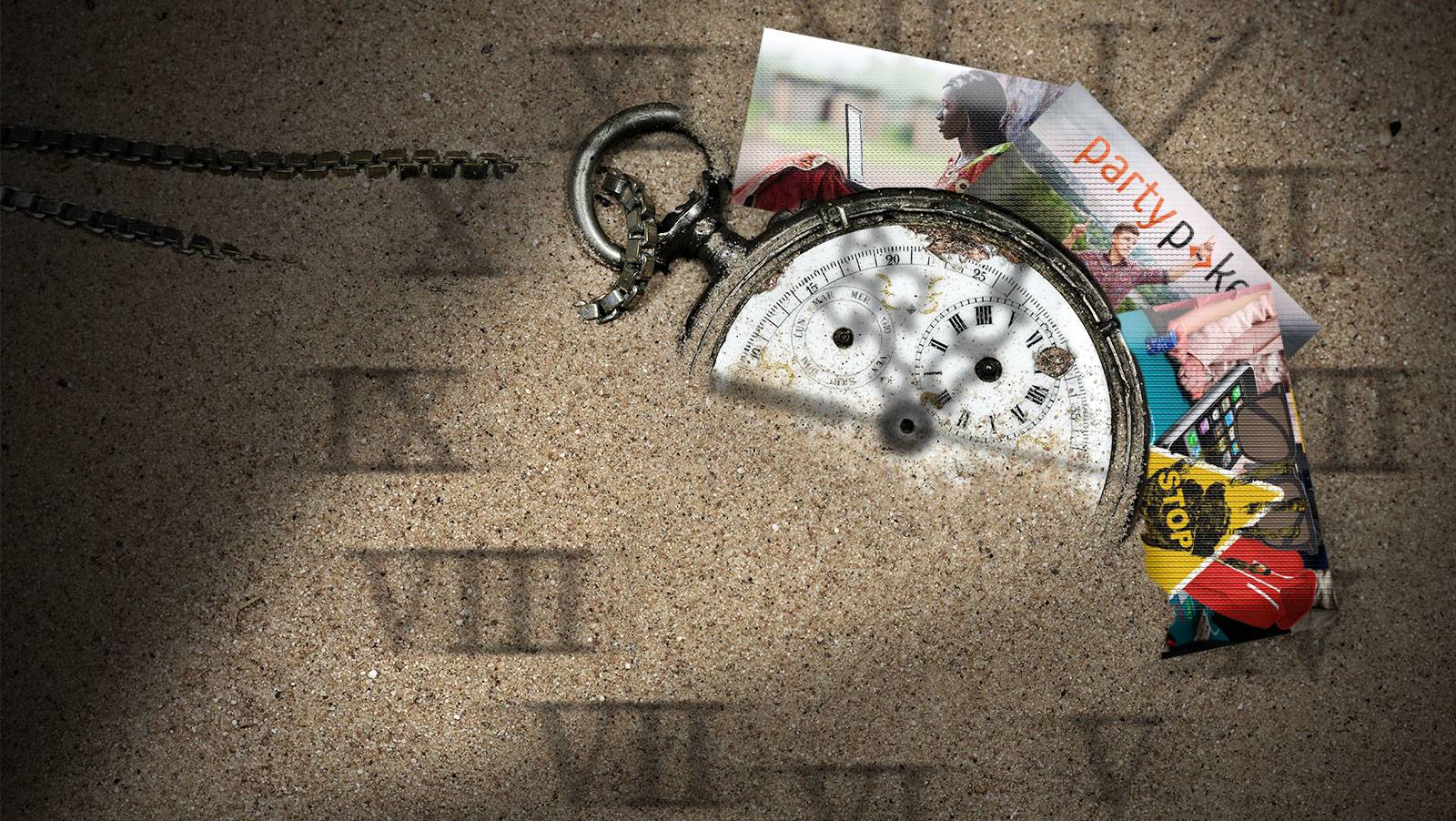 There has been dissension in the PokerStars player ranks ever since Isai Scheinberg sold his baby to Amaya Gaming, but despite moaning and groaning the vast majority continued playing both live and online at PokerStars events.
But this week, I felt a change in the attitudes, particularly the players who compete in the live festivals and it came from Facebook posts written by Bryn Kenney and Jason Wheeler in reaction to a bad experience at the PokerStars Championship in Panama.
Reading through the Facebook comments from Wheeler's and Kenney's posts, some serious heavyweights were expressing a compelling interest in jumping ship; only they weren't sure what ship to jump aboard.
I wrote an article suggesting that the best home for the High Roller fraternity would be the Global Poker League (GPL), and right on cue, Alex Dreyfus, released a logo on Twitter of something called The GPI Masters Series. I was clear in my thoughts that neither partypoker nor 888Poker would be interested in catering to these players with both preferring to focus on the grassroots market.
The former European Poker Tour (EPT) and PokerStars Sunday Million winner, Anton Wigg, disagreed on my Facebook page asserting that the other online companies would be interested. Partypoker Ambassador, Patrick Leonard intimated that Wigg was on to something, and I might be forced to eat my words like a naughty school boy.
If this is true, and the High Rollers do jump ship and join either partypoker LIVE or a new entity like the GPI Masters Series then what does that mean to the prestige of the PokerStars Championship?
Only time will tell.
888Poker Announce 2017 Tour Dates
888Poker might not be hosting a $10k, $25k & $100k buy-in event but they are expanding their live tournament horizons after announcing plans to visit Sao Paolo, Madrid, Vienna, and Dublin as part of their 888Live and 888Live Local events this year.
The Sao Polo event is an 888Live event and will be one of three larger festivals with London and Barcelona the other two. Both London and Barcelona will also host smaller 888Live Local events.
888Poker will release a full schedule equipped with dates in due course.
PokerStars on Pro Athletes; SCOOP and CARE International
News reports surfaced this week that PokerStars were about to cut ties with Cristiano Ronaldo and Neymar Jr and with it wash their hands of their affiliation with professional athletes.
PokerStars contacted CalvinAyre to deny these reports and stated that they had every intention of working with professional athletes and celebrities in the future. They did keep their powder dry when it came to the question of the two megastars contracts, although I fully expect them to end within the month.
PokerStars might be getting into a reg war over their live tournament series, but nobody will be pulling the plug on their online festivals anytime soon. This week, they launched a Spring Championship of Poker (SCOOP) schedule that is longer and bigger than ever with $55m in guarantees on the line.
One person who will be competing in those events is PokerStars Ambassador, Liv Boeree, and this week the Raising For Effective Giving (REG) board member wandered away from the poker tables to co-host the Red Bull Mind Games Escape Room World Championships in Budapest.
And PokerStars implored their players to donate their StarsCoin to help people dying of malnutrition in the droughts affecting West Africa. 200 StarsCoin can feed two people in Ethiopia for a month so get donating.
Partypoker's Russian Experiment is a Hit
John Duthie's first event as the Prez of partypoker LIVE has been a huge success. The Partypoker Million in Sochi attracted 1,170 entrants, and Dmitry Chop walked away with over a quarter of a million dollars.
Helping partypoker out with the promotional aspect of that festival was the Moscow Wolverine, Anatoly Filatov, and they rewarded him with an ambassadorial role.
Moving from live to online and partypoker also announced plans for a $20m Guaranteed Powerfest event. It might be $35m short of the $55m PokerStars are putting up, but it still represents a milestone for partypoker as it's their largest guarantee to date and you sense there is more to come.
World Poker Tour Tournament of Champions & The Social Experiment
The winner of the World Poker Tour (WPT) Tournament of Champions will walk away with a whole host of prizes. Last week we told you that the headline sponsor Monster had added $100,000 to the prize pool. This week we can advise you that the winner will also receive a brand new Audi, sunglasses from Maui Jim, a sparkling new watch from Hublot, a customised poker table from BDO, a seat in Tiger Woods poker game, and weeks holiday at a Wyndham Hotel.
And in separate news, WPT Tournament Director, Matt Savage, is testing a new idea at The Commerce Casino in Los Angeles. The event, dubbed #TheSocialExperiment will ban sunglasses, hoodies, mobile phones, and headphones in a bid to get people socialising.
WSOPE One Drop High Roller Seats Filling Up Fast
King's Casino owner, Leon Tsoukernik, has advised the press that 50 people have already paid a €11,000 non-refundable deposit to compete in the €111,111 One Drop High Roller at the World Series of Poker Europe (WSOPE) in Rozvadov later this year.
Amongst those confirmed are Phil Hellmuth, Phil Ivey, and Tony G, who earlier this week was blacklisted from Russia for upsetting Vladimir Putin, putting the G-Meister General's official food and drink taster, Warren Lush, on red alert.
Bits and Bobs
The International Federation of Poker (IFP) re-elected President Patrick Nally for four more years and became compliant with the World Anti-Doping Agency (WADA). Olivier Busquet told his Twitter followers that he intends to start a podcast, so I gave him five tips. And I interviewed Unibet's latest Ambassador, Dave Lappin,
where we talked about the launch of the second season of the Chip Race podcast, what he would have said to Jesus Christ moments before this crucifixion, and much more.
Time Ladies and Gentlemen, please.
Someone had just called the clock.