Despite news of conflict over the future of bitcoin, there's no denying that the cryptocurrency is advancing, and will continue to do so until it gains worldwide acceptance.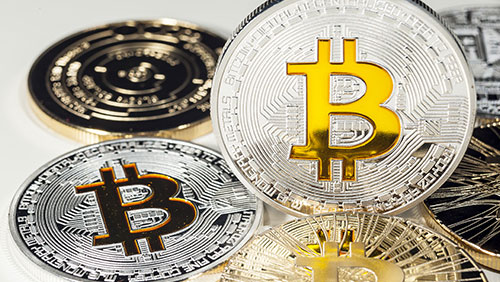 But how far are we from a world where bitcoin and other cryptocurrency are accepted as the universal medium of global exchange? Marvin Jones, managing director of social gaming and bitcoin payment API and casino software platform Playbetr.com, admitted the timeframe is tough, but it still take several years before digital currency is fully accepted.
The reason, he explained, is that bitcoin is still missing a big piece in terms of user interface and user experience. Jones compared the status of bitcoin today to that of email back in 1995, when it was still difficult to use. That is until companies started developing ways to make sending and receiving emails simpler and easier.
"The real question is how it will, what method will be created to make the use of [cryptocurrency] easier and acquisition of it easier for that one person, because right now, it's still difficult," Jones told CalvinAyre.com in an interview. "Fortunately, many companies are trying to solve that. Once a company comes in and does like Uber and makes it as easy to use as it was using a taxi, at that point, it will really start to take off."
And when digital currency does take off, expect the gambling industry—which is becoming increasingly reliant on bitcoin technology—to be on top of it.
"I see in terms of the gaming world, within the next three or five years in the predominant, not just bitcoin but cryptocurrency," Jones said. "I forecast it to become a major transaction, it will be adopted more."
Bad publicity and bitcoin's education process

Bitcoin's path to global acceptance is already riddled with multiple obstacles, and it's not helping that digital currency is often a subject of negative publicity, such as in the case of Mt. Gox, which filed for bankruptcy in 2014 after it had lost more than $450 million worth of its clients' and own bitcoins. That, Jones pointed, is a good example of bad publicity.
"The media said that bitcoin has been hacked. That's the furthest from the truth, so they create this hysteria that's totally inaccurate," he explained. "Bitcoin's never been hacked, companies that have been created by people, people have flaws, unfortunately, and other people find holes in those flaws, those have been hacked… that's a very important distinction, one that media fails to make because, you know, they want to build things up to bring things down and they want to vilify bitcoin but they're doing so inaccurately."
In the United States, bitcoin's fight to get an exchange traded fund listed on an exchange was dealt with a heavy blow when the U.S. Securities and Exchange Commission rejected the Winklevoss Bitcoin Trust, which was created to provide exposure for commodity buyers to bitcoin, operating like an investment fund that can be traded like stocks.
"We all are afraid of something new, and I think that is what's happened here, and I think that there's a lot of thought that this is a direct competitor to traditional banking sources and could impact it negatively, so from that perspective in terms of bitcoin's advancement, I was sorely disappointed by that," Jones said.
But he stressed that because bitcoin is a decentralized peer-to-peer cryptocurrency, "it really doesn't matter what the government does with regards to that."
"It's going to continue to be used and it's going to continue to be introduced to communities, especially the unbanked and underbanked in lower economic communities that can use it to help lift themselves out of poverty," Jones said.
With everyone still learning about how bitcoin works, it's natural that operators and regulators are still apprehensive about the technology.
"People are still very apprehensive of the technology and when they are apprehensive about new technology they fear it and they don't want to integrate that, but as we're seeing more and more, once these online operators start to integrate it in, they'll realize it is extremely beneficial and the next question is how can we give people the ability to buy more bitcoin cause it becomes their primary, their most savored method of payment," Jones said. "You know, it's still an education process."
Current bitcoin price

Bitcoin's price rose to $1,046 during Thursday morning's trading.