Beijing-based online games operator Ourgame International Holdings is eyeing to step up its expansion into the social casino area in the United States.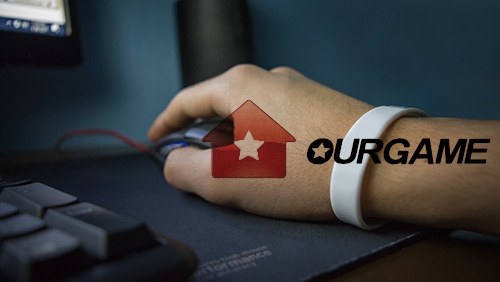 After reporting stable net profit and revenue in 2016, the Chinese operator is moving ahead with its plans to enter U.S.'s $4.5 billion social casino gaming market and boost its international operations in eSports this year.
Ourgame International chairman Eric Yang Qing said in a recent filing with the Hong Kong Stock Exchange that the company is transforming "from a Chinese card and board games provider to a global mind sports games and entertainment company."
"We will continue to make strategic investments and acquisitions on key areas of our ecosystem to accelerate the group's growth," Yang said in a statement.
Ourgame's expansion plans came after the listed company saw its net profit jump 30 percent to CNY148.7 million (US$21.6 million) in 2016, from CNY114.4 million in 2015. The company attributed the rise in net profit to the steady growth at its core online card and board games business.
Meanwhile, Ourgame's revenue also climbed 13.2 percent to CNY871.1 million from CNY769.6 million in 2015.
However, the company's operating costs also jumped in 2016: Ourgame's selling and marketing expenses grew 28.5 percent year-on-year to CNY181.6 million, while administrative costs were up 30.9 percent to CNY135.6 million.
Founded in 1988, Ourgame was the first among the top Chinese online gaming providers to focus on products based on popular card and board games. The company is known for its titles such as Fight the Landlord, Texas Hold 'em, Mahjong and Chinese Chess.
Two years ago, Ourgame made the headlines after it acquired WPT Enterprises, which operates the World Poker Tour, for $35 million in cash. Now a subsidiary of Ourgame, WPT runs a series of international poker tournaments and syndicated television shows broadcasting each of those events.
In the second half of last year, Ourgame launched its PlayWPT Poker and PlayWPT Slots products for online and mobile platforms, which, according to Jefferies Equity analyst Johnny Wong Kin-man, showed that the company is adapting its "freemium" business model for games to the U.S.
"We believe that the strength of the WPT brand and Ourgame's freemium poker experience in China will help Ourgame get a share of the social casino gaming market in the U.S.," the analyst told South China Morning Post.
On the eSports front, Ourgame has already started building its global empire via its subsidiary, Allied e-Sports, which has invested in U.S.-based eSports Arena, launched European venture ELC Gaming and formed a mainland joint venture with a goal of organizing a flagship tournament arena in Shenzhen.
"Allied e-Sports is well on its way to becoming the best global platform for games publishers, tournaments, content creation and broadcasting for eSports," Yang said, noting that Allied eSports will continue to aggressively expand this year to develop its international arena network, intellectual property resources and television programming.
Comments