Betting ads could soon be banned from live TV sporting events in Australia, if Senator Nick Xenophon has his way.
This week, federal authorities revealed plans to significantly slash gambling ads during sports broadcasts in an attempt to win support from the Senate crossbench. The Turnbull government is seeking to water down media ownership laws in Australia, but to achieve this, they have to strike a deal with senators—including Xenophon.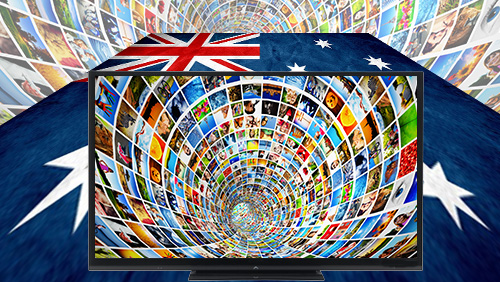 Votes from the three members of the Nick Xenophon Team (NXT) are reportedly crucial for the media ownership reform to pass the Parliament, but Xenophon, who was built most of his political career on "tough on gambling" posturing, is using the ban on betting ads as a bargaining chip in his negotiations with the government, according to Fairfax Media.
The crackdown on television betting ads is facing resistance from broadcasters, which raked in an estimated AUD120 million (USD92.35 million) from gambling advertising last year. TV broadcasters claimed the only winners from fewer television ads would be Facebook and Google.
Paul Anderson, CEO of Ten Network, said it's unfair for the government to single out the TV networks for ad restrictions.
"Sports betting advertising is plastered on buses and around sporting grounds, and it is all over the internet including on Facebook and Instagram. But once again, all we are talking about is placing more restrictions on free-to-air television which already has tighter controls around gambling advertising than any other media platform," Anderson said, according to The Australian.
But the government noted that the loss of revenue will be offset by a reduction of TV license fees, which cost broadcasters $112 million annually. Communications Minister Mitch Fifield is reportedly working closely with Xenophon on his proposals, which include "forcing Facebook and Google to compensate traditional media companies for the use of their content."
Betting operators, meanwhile, admitted that the gambling advertising has gotten out of control over recent years. Last year, more than one in every six ads during AFL matches were related to gambling.
A Tabcorp spokesman told Fairfax Media that "there is too much gambling advertising," noting that "total marketing spend in the wagering industry has increased almost three-fold from approximately $119 million in the 2011 financial year to approximately $328 million in 2015."