The fate of internet gambling legalization in Pennsylvania now lies in the hands of no less than U.S. Attorney General Jeff Sessions.
Sessions earlier said that he will take a close look at the Department of Justice (DOJ) opinion which paved the way for the states of New Jersey, Delaware, and Nevada to legalize internet gambling.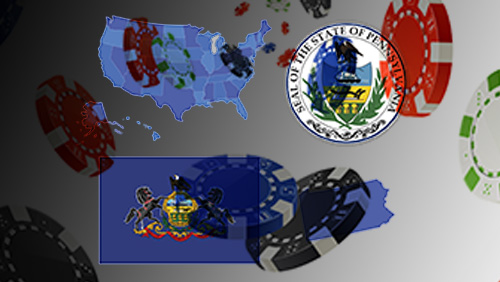 According to The Times-Tribune report, state lawmakers are trying to factor in the implications of the possible decision of Sessions to reverse the 2011 federal legal opinion that opened the door for states to embrace online gambling.
"Everyone is sort of waiting to hear what they (Justice) have to say," said Rep. Aaron Kaufer, R-120, Kingston, a House panel member. "The concern is this could all be for naught for all we know."
Former Pennsylvania Gaming Control Board member Attorney Thomas Decker has expressed confidence that Sessions will affirm the validity of the DOJ opinion. But should the US Attorney General decides to overturn the opinion, Decker doesn't see it making a great legal impact on state laws legalizing online gambling.
Senate Panel Chairman Mario Scavello, likewise, shrugged off the gambling policy shift and instead, he pointed out that everyone should be more concerned and focused on getting a gambling expansion bill through the Senate and House.
The legislation, if passed, could bring the state $120 million—primarily from licensing—in the first year alone, with the full package boosting the revenue up to $700 million annually. The two committees scheduled another hearing March 20 on legalizing video gaming terminals in bars and fraternal clubs.
Lawmakers are also in a mad dash in coming up with a new state casino tax to pay for local impact assessments. It would be recalled that that the Supreme Court struck down the Pennsylvania's "unconstitutional" tax law that levies higher tax to casinos generating less revenue.