Australia-listed Crown Resorts Ltd has announced plans to buy-back 42.9 million of its ordinary shares worth US$378.8 million.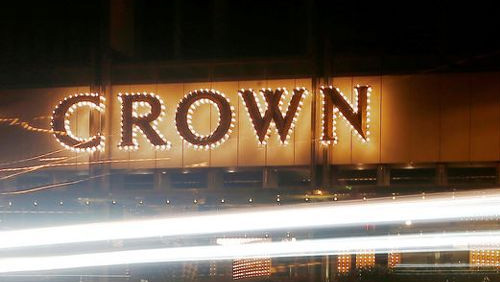 The casino operator said in a regulatory filing on Monday that the share buy-back will take place "on or after March 20" after securing the required regulatory approvals for the program. UBS Securities Australia Ltd will act as broker on the company's behalf.
According to Crown Resorts, the buy-back program of the 5.89 percent of its issued capital is expected to last 12 months.
On February 23, Crown Resorts announced the share buy-back amid a plunge in revenues linked to the arrests of 18 employees by Chinese authorities.
The casino operator is restructuring its operations to focus its interest mainly on Australia after the arrests of its staffers, including three Australian nationals, in China. Chinese authorities have been keeping a close watch on casino operators attracting high rollers from the mainland to gamble overseas.
The arrest of Crown's local sales and marketing team was part of "Operation Chain Break" launched by China's powerful Public Security Bureau. A year before the arrests were made, Chinese authorities issued a stern warning to casino operators to stop marketing to gamblers.
Adding pressure to the casino operator is the lackluster data of its VIP gambling operations in Australia. Data showed that VIP gambling operations fell by 45.3 percent year-on-year in the six months ending December 31.
Crown Resorts, which is owned by Australian billionaire James Packer, had toyed with a proposed IPO of a 49 percent interest in a real estate investment trust for its Australian hotels and casinos.
The plan was, however, shelved after it was able to raise funds to pay down debt through the recent sale of its stake in Melco Crown Entertainment, a Macau-based casino joint venture.
International credit debt watcher Standard & Poor affirmed Crown Resorts' long-term corporate credit and issuer ratings as 'BBB' with a 'stable' outlook on February 27.
Comments