At least 15 Chinese nationals and one Filipino were arrested after authorities in the Philippines busted an alleged unlicensed online gambling operation.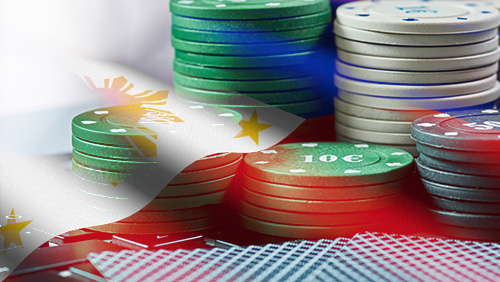 Members of the Philippine National Police Anti-Cybercrime Group raided the office of YD International Inc., located on the 18th floor of the Belvedere Tower in Pasig City on Monday night, police said in a statement obtained by CalvinAyre.com.
Police said the condominium unit was being used by YD International for its illegal online gambling operations since the company does not have a permit from state regulator Philippine Amusement and Gaming Corporation (PAGCOR) or from accredited economic zones in the country.
Police Supt. Jay Guillermo, spokesman for the Anti-Cybercrime Group, told GMA News the company had been projecting "that their website is legal," but they direct the visitors of their website to another website.
The arrested Chinese nationals were identified as Wu Haotao, Hu Ha, Li Jing, Fei Yang, Guo Ming Jie, Jiang Peng, Lin Peng, Li Jian, Zhang Xian Jie, Guo Han, Wei Xue Ling, Xu Zhixia, Shi Yun, Gao Zi Zhuang and Lian Ling Fang, while the lone Filipino arrestee was identified as Russelbert Yuzon Villar. Police said majority of the arrested Chinese nationals do not have working visas, while others presented expired passports.
The arrested people will be charged with violation of the Cybercrime Prevention Act of 2012, according to the news outlet.
The Philippines' online gambling industry has been under the watchful eye of President Rodrigo Duterte, who recently announced that he would use his iron fist to get rid of government officials who are found to be protecting illegal gambling operators.
Until last year, most Asian-facing online gambling sites based in the Philippines held licenses issued by the Cagayan Economic Zone Authority (CEZA). But this year saw PAGCOR launch the POGO program, which handed out its first licenses in December.
Less than two months later, Duterte signed Executive Order 13, which is intended to beef up the government's fight against illegal gambling while clarifying the extent of authority for the regulation and licensing of online gambling operations.
Comments