Liberal Democrat Senator David Leyonhjelm has joined the fight to protect player's rights to play online poker in Australia by creating an amended bill with a carve-out for online poker and online blackjack.

The Australian Online Poker Alliance (AOPA) has a new ally in the form of Senator David Leyonhjelm as the battle to protect online poker in Australia continues.
Writing on his Facebook Wall, the Liberal Democrats politician, had this to say about the proposed law to ban online poker:
"The Government wants to give authorities greater powers to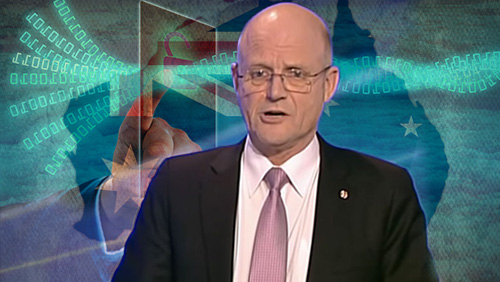 crack down on playing online poker for money in Australia. I am working hard to have this bill amended so that there is an exception for online poker and blackjack, but if none of this works, I have some simple advice…
And what is that simple advice, David?
After Leyonhjelm told online poker players to contact Minister Alan Tudge; politely remind him that they play online poker and vote, he then said:
"And if none of this works screw the government get yourself a VPN and an offshore account and carry on as you were."
 He's my kind of politician.
A quick heads-up:
H2 Gambling Capital rolled out their most recent report on which countries contain the biggest gamblers, and Australia held onto its crown for the highest per capita losers in the world at $990 per person.
Gambling is big business, and people like Human Services Minister, Alan Tudge, and Minister For Communications, Mitch Fifield, want to get a grip on things by banning all forms of online gambling except sports betting, and even then that will be done in-house. Tudge and Fifield noted their thoughts on a few pieces of paper, titled it the Interactive Gambling Bill and slipped it into an envelope marked 'Parliament.'
PokerStars caught wind of the proposals and suggested they would have to leave the Australian online poker market if the bill came into force. 888Poker did leave. In reaction, a group of poker players created The Australian Online Poker Alliance (AOPA), and it's this group that Senator Leyonhjelm has joined in the trenches.
Since Senator Leyonhjelm went on Facebook to tell players to invest in a VPN, and that poker was not a spectator sport (don't tell Alex Dreyfus), he has got to work and created an Amended Bill that if allowed to pass will remove online poker and online blackjack from the equation.
According to an update by Haley Hintze over at Flushdraw, the next reading of the Interactive Gambling Amendment Bill 2016 won't be taking place until March 20th.
In the meantime, if this affects you, then head to the AOPA Facebook page and join the fight. Or go to their new GoFundMe page where you can donate to the campaign.