Hong Kong-listed casino operator NagaCorp. Ltd. scored a robust net profit in 2016, soaring by as much as 7 percent on the back of a stable Cambodian economy.
In a regulatory filing on Wednesday, NagaCorp posted a US$184.2 million net profit in 2016 compared to the previous year. Revenue for the period also rose by 5.5 percent year-on-year to US$531.6 million, with casino revenue accounting for 94.2 percent of overall income.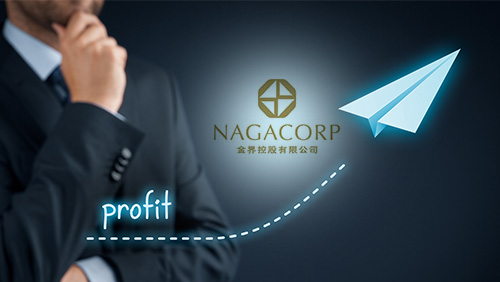 NagaCorp reported earnings before interest, taxation, depreciation and amortization (EBITDA) of $256.1 million, up by 12 percent from the prior-year period.
"As noted we are quite pleased that net profit is 7 percent. It is a very competitive environment. So when I looked at those numbers and looked back in the last seven years, we have seen consistent seven digit growth many of those years," Tim McNally, chairman of NagaCorp. told Bloomberg. "But this is a positive news as well as I indicated that we have a competitive gaming environment but we are very optimistic in 2017, it is an extremely exciting year for us."
NagaWorld, which is situated in the Cambodian capital city of Phnom Penh, recorded gross gaming revenue (GGR) growth of 4% to $500.8 million in 2016.
The company attributed the positive results to an increase in business volume across all segments of the gaming business.
The casino operator reported a robust, mass-market play with revenues rising by 7 percent to $129.7 million.
The Cambodian casino also managed to eke a one percent gain from its VIP segment, posting revenue of $225.7 million. NagaWorld's VIP rolling chip turnover for 2016 jumped 11 percent from a year earlier to about $8.71 billion, with a win rate of 2.6 percent.
Revenue from electronic gaming machines (EGMs) reached $145.5 million in 2016, up by 6 percent from the previous year.
"The Group's VIP Market comprises players brought in by junkets, who are either under a commission or incentive program, and direct players without an intermediary. The overseas junket incentive program introduced in March 2013 has since enabled the Group to increase existing table limits while managing volatility and credit risk," the company said. "The Group continued to achieve growth in the Mass Market segment where Public Floor Tables buy-ins and EGM bills-in increased by 12% and 9%, respectively. This business volume growth is attributable to tourism growth into Cambodia, generating increased footfall into NagaWorld."