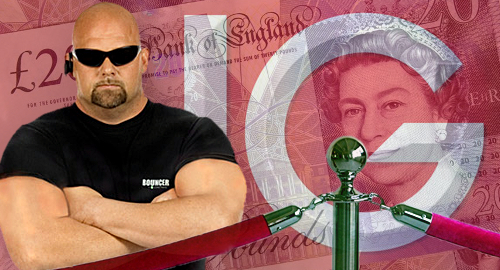 The UK's leading spread betting outfit will no longer offer certain products to new customers following UK regulators imposing new restrictions on the sector.
On Tuesday, the FTSE-listed IG Group released interim results covering the six months to November 30, showing net trading revenue up 14% to a record £245m and pre-tax profit up 7% to £105.2m. As part of the release, the company announced it would stop offering its Sprints binary options product "to new clients with immediate effect."
Sprints allowed IG Group customers to make highly leveraged bets on shifts in the market over periods ranging from one hour all the way down to one minute. The company said the Sprints product generated annual revenue of around £15m.
Of course, that was before the UK Financial Conduct Authority's announcement in December of new restrictions on the contracts for difference (CFD) sector, which includes spread betting, binary options and 'rolling spot' foreign exchange products. That announcement sent IG Group's shares down one-third in a single day, shedding nearly one billion pounds of market cap.
The FCA said it was prompted to act due to research showing 82% of customers lost an average of £2,200 on their CFD bets. The FCA expressed doubt as to whether customers understood the risks these wagers presented while also questioning whether binary bets met "a genuine investment need."
In Tuesday's release, IG Group said due to its ongoing efforts to "shift its strategic balance towards sophisticated trading and investing, Sprints no longer fits with the future direction of the business." That said, the company said Sprints was "a limited risk product and is popular with current clients," so the product would remain available to existing customers.
IG Group's director of corporate affairs Kieran McKinney told the Telegraph that the Sprints product "just does not fit with where the business is headed." McKinney believes the product "will come under regulatory pressure in the future" and thus the company was "probably getting ahead of the regulation here."
The IG Group recently introduced a new Limited Risk account, which guarantees that 'investors' can lose no more than their deposit, and the company says around half of its new UK accounts are opened on this basis.