International credit debt watcher S&P Global ratings has painted a rosy picture for Macau as it predicts that the former Portuguese enclave will see its gross gaming revenue climb by as much as 10 percent next year.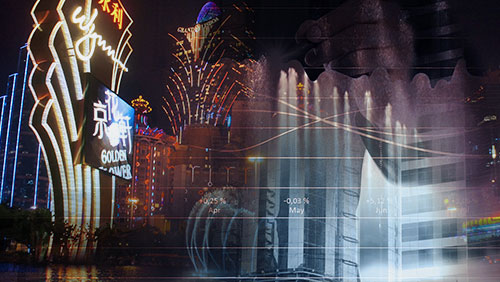 Macau has posted positive gross gaming revenues for the three consecutive months, year-on-year, with the opening of two new resorts, Wynn Palace and Sands' Parisian. Sophie Lyn, a credit analyst of S&P, pointed out that both Wynn Palace and Sands' Parisian will continue to lure recreational gamblers in Macau.
Despite the additional 4,700 hotel rooms from Wynn Palace and the Parisian, S&P data showed that Macau's hotel occupancy continues its year-on-year improvement since June 2016, hovering above 80 percent.
"New casinos will add non-gaming attractions and hotel rooms, both of which should help attract mass-market gamers to Macau," said Lin. "Cannibalization could occur between new and existing casinos, but we believe the worst is behind the industry."
Although China's ongoing anti-corruption campaign remains a potential risk for the casino industry, Lin pointed out that Macau was shifting from VIP driven to mass-market driven growth which is less sensitive to regulations.
She predicts that the mass-market segment will account for about 50 per cent of total gaming revenue in 2017, up from 47 per cent in the first nine months in 2016.
"The revenue shift to mass market underpins margin improvement. Mass-market margins are normally in the range of 30 to 40 per cent, compared with about 10 per cent for the VIP segment," Lin said.
Global brokerage Deutsche Bank's outlook for Macau's gaming revenue was more bullish than that of S&P. Karen Tang, research analyst at Deutsche Bank, also predicts that Macau's mass GGR growth to reach 12 per cent on the back of the return of the premium mass segment to Macau.
"We are positive on Macau's mass market growth potential especially since industry has finally returned to growth after 8 quarters of decline," Tang.
Comments