This is a guest contribution by Priya Kumar, Director and Head of Content Strategy at www.rummypassion.com. If you would like to submit a contribution please contact Bill Beatty for submission details. Thank you.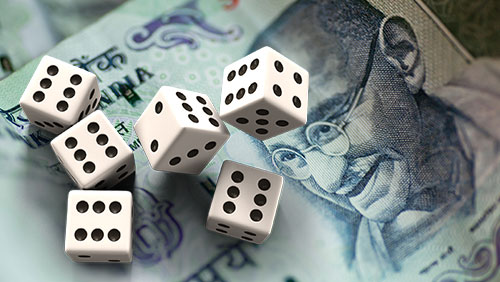 The announcement to demonetize INR 1000 (USD 14.8) and INR 500 (USD 7.32) bills in a bid to slam down hard on India's black money came as a shock to the country. Popular Prime Minister, Narendra Modi made this announcement at around 8pm on November 8, 2016 amidst both jubilation and panic. While the country's administrative and banking structure grapples with the reality of executing this change over in the next 50 days, economists across the globe are theorizing on the impact of this demonetization on India's GDP, inflation, lending rates, commodity prices, consumption patterns and other macro indicators. Impact of this sudden move by the ruling government which had vowed to weed out India's parallel economy and increase tax contributions also promises to end corruption, fake currency and terrorism financing, all in one shot.
Demonetization and Gambling in India
While the focus at present remains on the macros, what's staring us in the face is new opportunity that will surface very soon. India has had a sizeable unregulated betting market for some time now. The absence of regulation makes approximating the size of India's gambling market difficult. Supported by some basic research, estimates for the total size of the gambling business which includes both online (offshore) and land-based betting in the states of Goa, Sikkim and Daman exceeded $60 billion in 2011. (1). In 2015, India's Enforcement Directorate which tracks money laundering activities reported remittances of around $30 billion via 10 million login IDs originating in India at Betfair, UK's premier betting company.(2). These numbers affirm a market size large enough for the industry to take notice.
It's important to understand the logistics of unregulated betting in the country. Black money is primarily any income on which tax has been evaded and is transacted in cash for obvious reasons.  This cash finds its way to illegal bookies who organize the dealings within India. Some of it moves through the 'hawala' arrangements and reaches online betting sites worldwide after it is converted to USD, GBP or Euros.
So now what!
The banned notes will be replaced with new ones in the INR 2000 and INR 500 denominations over a period of 2-3 months. The old currency notes will get flushed out from the system and will be replaced with new ones. However, fewer currency notes will return because the government expects the economy to shift to plastic and digital money.  This will shrink unregulated betting in India and will open up the market for legal gaming in India; both offline and online.
Horse racing is legally permissible in India and so is gambling at river based casinos in the state of Goa or land based ones in the state of Sikkim. Some state based lotteries also operate here, but the scale is not impressive. Stealing the limelight soon will be skill based games like online Rummy which are outside the purview of gambling in India. Games that require skill are outside the realm of the applicability of Indian laws which do not permit gambling.
Why Online Rummy is set to Rake it in post Demonetization
As the cash component in the economy shrinks substantially, players will soon look for fresh pastures. Offshore casinos and sports betting with local and illegal bookies will no longer be accessible or appealing to most. Playing rummy on the mobile or computer has suddenly become an attractive proposition. Another clear advantage that online rummy has besides its categorization as a game of skill is its transparency. Most good rummy websites offer multiple payment options to players who find it convenient to make purchases on their credit or debit cards. The use of ewallets is surprisingly high on these websites which clearly indicates that players are looking for convenience. Ease of completing transactions is not the only benefit here. Users also save on conversion fees. Indians who bet at offshore casinos also end up paying a high fee to convert INR to USD, GBP or Euros. This is not the case at rummy websites because all transactions are in INR.
While it is yet to be seen how this move will pan out for the economy, demonetization will yank the chain on illegal online gambling in India. The progress from a largely cash economy to credit/debit cards and ewallets will warrant a huge surge in the popularity of online rummy and other skill based games.
Comments