This is a guest contribution by Apuestamil CEO Victor Espinosa. If you would like to submit a contribution please contact Bill Beatty for submission details. Thank you.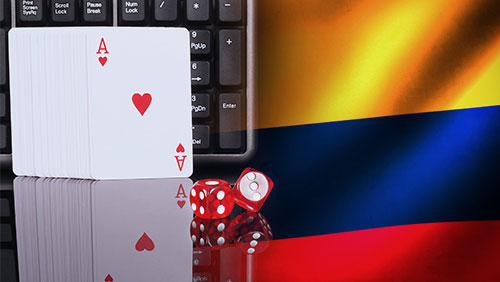 In recent weeks, Colombian Government finally took a step forward in terms of regulation and legislation of eGaming, by interpreting and legalizing operation and licensing of state-of-the-art games and dynamics present today worldwide.  Government created a clear framework for companies that are willing to operate e-gaming mechanics in Colombia, such as sportsbooks, poker, fantasy sports, eSports, promotional games and online casino, among others. This article explains briefly the main aspects of the "EGaming Act" that was approved, in terms of taxes, licensing, opportunities and market challenges.
The Act states a levy of 15% on gross gaming revenue (GGR) when the return to the player, according to the rules of the game, is equal to or greater than 83% of the expected value of the bet. Additionally, operators of the games must pay a fixed amount for getting and maintaining an eGaming license, equivalent to eight hundred and eleven (811) monthly legal minimum wages (that is USD $200.000 approx.) for each fiscal year of continuing operations. It is important to note that the Act is practical, given that it doesn't differentiate games by its nature (e.g. online poker vs online sportsbook), allowing a huge range of mechanics to be offered to players, simplifying legislation and licensing process for operators at the same time.
The Law and its related articles, also makes a distinction between games of chance and skill games. It states that when games are not defined by luck, chance or coincidence, but by the ability and skill of the players, operators will not be subject of levy or fixed gaming license. This is a big opportunity for any operator interested in promoting fantasy sports in Colombia. This distinction will open in the short term, a technical-academic debate due to the skill nature of this particular game. There is growing demand and interest in it by a new generation of young players, which are not attracted to the current offer of traditional old games.
Another breakthrough is the liberalization of promotional games. These games allow to advertise and promote goods or services, establishments, companies or entities, through offering prizes to the players, without them being required to pay directly to play (e.g. buying a soda to get gaming credits and win prizes). This form of gaming is regulated and intended to increase sales, visibility and loyalty in products and services from mass consumption companies. Any establishment, company or organization that markets products and services to the general public may have its own version of lottery scratchers, sportsbook, lotto, poker, "you name it", in order to increase sales and visibility of their brands. For the consumers, this is equivalent to bet for free to win prizes: they do not have to think twice to do it.
Everything sounds great and simple, right? Let´s talk about the main challenges. In Colombia, a USD $1.5 Billion market, only 2 out of 10 people own a credit card, in a country where 6 out of 10 people are bettors. Most players are prevented to play online due to the absence of adequate payment methods. On the other side, there is a widespread preference for conducting transactions in cash and a cultural aversion for paying goods and services over internet. Additionally, there is a predatory banking industry which is not friendly at all with gaming companies. Sadly, our gaming industry in banned in most banks policies and payment gateways in Colombia. Most gateways that are willing to funnel gaming payments, can charge 10% or more of the deposit, which is unviable for conducting a legal gaming business.
In our company Apuestamil, we are developing a digital retail platform for commercializing state lotteries, based in an online platform and cash based vending machines for eGaming. We also have a promotional eGames business unit. We have several years of practical experience with legislation, due diligence and networking in the gaming industry in Colombia. We are willing to help international gaming companies to enter the market and conduct their business properly. Do not hesitate and contact us right away.
Linkedin: https://co.linkedin.com/in/victor-espinosa-2237311a
Email: [email protected]