More trouble is brewing for daily fantasy sports operators DraftKings and FanDuel as the legal and financial challenges facing the industry show no sign of letting up.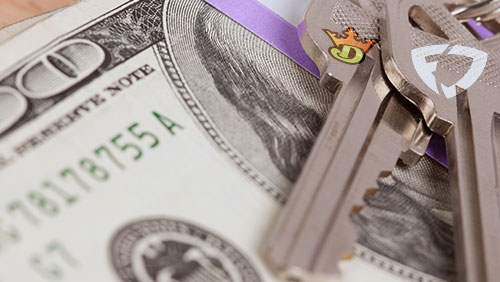 The two companies are reportedly close to a settling with New York Attorney General Eric Schneiderman over claims that they engaged in false advertising to promote their daily fantasy sports contests last year, according to the New York Times. There's just one problem: DraftKings and FanDuel are "so short of cash."
Sources familiar with the negotiations told the news outlet the two operators "have conceded that they are having difficulty meeting their day-to-day obligations" and had sought to pay their final settlement with Schneiderman's office in installment. The settlement is expected to cost DraftKings and FanDuel between $8 million and $12 million in total.
The DFS operators have admitted that "they are months behind in their payments to vendors," particularly to the public relations and lobbying firms scattered across the country that helped them persuade state legislatures to legalize daily fantasy contests.
FanDuel has also laid off more than 60 people in the past three weeks, although this isn't the first time the New York-based operator decided to cut its staff. In January, FanDuel reportedly told some of its New York staff to pack their belongings one day after Texas state Attorney General Ken Paxton declared DFS to be illegal gambling.
When sought for comment, FanDuel spokeswoman Justine Sacco confirmed to the New York Times that they are in the middle of "ongoing settlement negotiations with the New York attorney general's office," which she described as "tough but fair."
DraftKings and FanDuel, along with five other daily fantasy sports operators, have been allowed to resume operations in New York—months after Schneiderman shut down the industry—under a new state law that requires all operators to pay a $50,000 annual fee and 15 percent tax on revenue derived from New York players.
New York is the eighth U.S. state—alongside Colorado, Indiana, Mississippi, Missouri, Tennessee, Virginia, and Massachusetts—to pass a DFS-friendly legislation since January.