Wagering giants Tabcorp and Tatts Group are making another attempt to merge and create a $7.1 billion betting behemoth.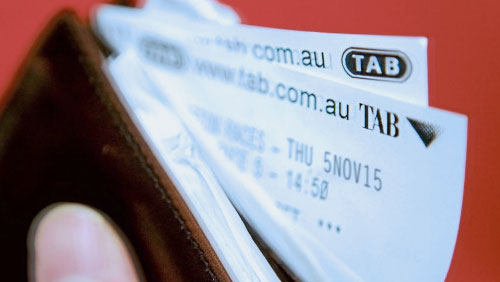 This time, Tabcorp is reportedly planning to sweeten the deal with a 10 percent premium offer for Tatts investors, according to Bloomberg. In separate statements to the Australian Stock Exchange, the two companies requested to halt trading until market open on Wednesday, pending "discussions related to a potential change in control."
The development marks a new chapter in Tabcorp and Tatts Group's long saga of merger talks. In November 2015, the Australian gambling operators confirmed they had been discussing the possibility of combining operations, but the negotiations fell through because they couldn't agree on the terms of such a move.
Since then, the two companies have been struggling to cope with the mounting pressure from other competitors. Analysts believe a merger would give Tabcorp and Tatts Group more muscle as they take on wagering rivals such as William Hill, Ladbrokes and Bet365.
"The entry of large global operators such as William Hill and Sportsbet could have helped push a deal across the line as they have taken a sizeable slice of the local wagering market," AAP Securities wealth adviser Matthew Felsman told Reuters.
Melbourne-based Tabcorp has TAB outlets in Victoria, New South Wales and the Australian Capital Territory. It also operates the Luxbet online betting platform. Meanwhile, Brisbane-based Tatts Group operates in Queensland, South Australia, Tasmania and the Northern Territory.
In August, Tabcorp reported that its profit fell by nearly half in the most recent fiscal year due to legal troubles and the launch of its UK-facing online betting site, Sun Bets.
Tabcorp announced recently that it is in talks to acquire gambling technology provider Intecq for US$128 million, a move that will see the wagering operator beef up its gaming services business. Tatts, on the other hand, has acquired the local gaming monitoring operations of Intralot in a deal that has been pegged to be worth between AU$90 million to AU$100 million.