The lonely and arduous legal battle for the correct lottery jackpot winnings continues for an Iowa resident after an Iowa District Court Judge took cognizance of his case against the state lottery and the Multi-State Lottery Association (MSLA) in connection with the 2010 lottery-fixing scandal.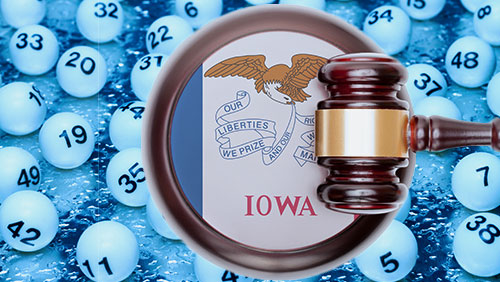 District Court Judge Karen Romano threw out on Wednesday the petition of the lottery group asking to dismiss the case filed against them by lottery winner Larry Dawson of Webster City, Iowa, according to ABC News.
Saying that the association and state lottery are not immune from suit, Judge Romano ruled that the court hearing of Romano's lawsuit may proceed. In a statement, Dawson's attorneys said they were pleased with the ruling and look forward to continuing the case.
"Lottery players across the country, including Iowans, were defrauded as a result of rigged lottery games," said the attorneys, Jerry Crawford and Nick Mauro. "This ruling allows us to focus on learning why and how the Iowa Lottery and (the association) allowed this to occur. More important, it provides the opportunity to hold them accountable for their conduct."
Dawson, a financial adviser nicknamed "Lucky Larry," claims to be one of the many victims of Eddie Tipton, the MLSA security director who was convicted of fraud for tampering the number generator that picked the digits for the $16.5 million drawing at the association's suburban Des Moines headquarters.
In his petition, Dawson contends that he should have won the jackpot worth $25.5 million instead of the $9 million if Tipton did not fix the lottery outcome. He cited Hot Lotto's official rules that the prize pool should have rolled over to subsequent drawings.
The camp of Dawson blamed the lax security measures of MSLA for his legal problems at present.
Before answering Dawson's lawsuit, the Iowa Lottery and the association filed motions to dismiss the case based on several legal theories, including that they are legally shielded and that Dawson's injuries were too speculative.