Bloomberry boss Enrique Razon may now heave a sigh of relief after the Philippine Supreme Court (SC) has pulled out the corporate income tax stake that the government has driven through the heart of his casino business in 2014.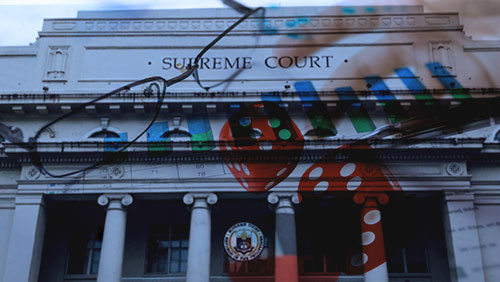 In a decision dated August 10, 2016 but was only released on Monday, the SC struck down the Revenue Memorandum Circular (RMC) No. 33-1013 of the Philippines' Bureau of Internal Revenue (BIR) and ordered the tax agency to cease and desist corporate income tax on income from gaming operations of casinos duly licensed by the Philippine Amusement and Gaming Corporation (PAGCOR).
This Supreme Court decision will allow PAGCOR and Bloomberry Resorts and Hotels, Inc. (Bloomberry) as an integrated casino resort to revert to the original license fee structure of 15% and 25% license fee (inclusive of the 5% franchise tax) for high rollers/junket and mass gaming respectively.
In June 2014, Bloomberry, the developer of Solaire Resort and Casino, had questioned the validity of the BIR's RMC 33-2013 which declared that PAGCOR's income from operations and licensing of gambling firms is now subject to corporate income tax under the National Internal Revenue Code (NIRC).
Bloomberry pointed out in its petition that the tax bureau, in issuing the circular, overstepped its authority by ruling contrary to a law's intent.
"Indeed, administrative issuances must not override, supplant or modify the law, but must remain consistent with the law they intend to carry out. Only Congress can repeal or amend the law," BRHI said.
The circular, added BRHI, would "adversely affect" an industry aimed at creating jobs and promoting tourism.
In declaring the circular void, the High Tribunal agreed with Bloomberry's argument that PAGCOR's charter under Presidential Decree (PD) 1869 and amended by Republic Act 9487 exempts its contractees and licensees from paying all kinds of taxes except the five percent franchise tax on gross gaming revenue.
The Court cited its en banc (full court) decision in PAGCOR v. The Bureau of Internal Revenue, GR No. 215427, dated December 10, 2014.
Comments