Have a spare Ethereum change? This deal might be for you.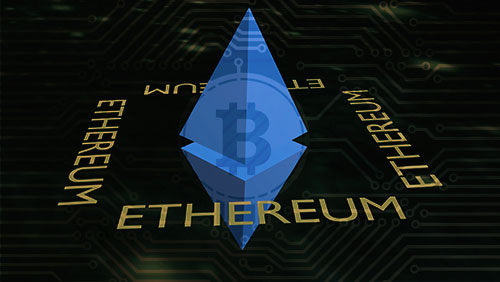 A new project based on the Ethereum blockchain has launched an initial coin offering (ICO) to raise funding to complete and launch a decentralized lottery.
Kibo said it is working on a lottery that will make use of blockchain technology "to bring transparency to the game," and also solve some problems in lotteries such as fair drawings, collecting winning and limited access to ticket purchases.
Developers started working on the platform in 2015 with a goal of ensuring a 100 percent fair lotto experience using blockchain-based smart contracts. The company said with blockchain contracts, "anyone can check out any transaction, any draw or any lottery" from any place in the world, unlike traditional lotteries that are restricted by location or local currencies.
According to the company, the platform's rules and conditions are "hard-wired" into the architecture of a specially-designed smart contract that forms the basis of the lottery service, meaning that rules "cannot be changed, doctord or deleted" after the network has been set in motion.
The platform is available in 14 different languages and features popular lottery varieties in the European and Asian regions.
To fund the project, Kibo developers are planning to sell 100,000,000 Kibit Tokens (KBT) via an ICO to the public starting October 1. The KBT represents a stake of the platform, and after the full launch, 4 percent of the turnover will be distributed to KBT holders.
The starting ICO price for Kibits is 100 ETH for 5000 KBT. The Kibo team says that any additional number of KBT can be bought after the initial 5,000 KBT purchase.
So far, the ICO has raised 94,538 ETH—worth US$1.09 million—courtesy of over 2,500 contributors.
Current bitcoin price and trade volume
Ethereum's cousin, bitcoin, continues to rally, trading at $604 on Monday with a market cap of over $9.75 billion and trade volume of $22.59 million.