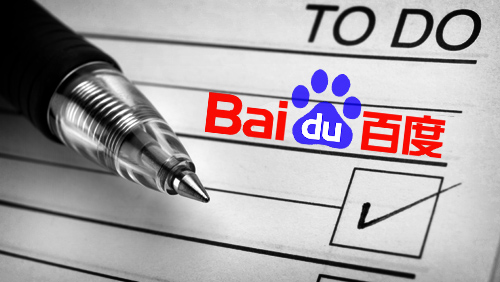 Are Beijing authorities treating China's leading search engine Baidu with kid gloves?
Beijing authorities on Friday ordered Baidu to beef up its advertising business and marketing oversight in the wake of the gambling promotion scandal last month.
But as to what penalties await the top honcho of Baidu, the Chinese government's cyberspace watchdog merely gave them a list of "to-do" things.
The South China Morning Post reported that Beijing municipal cyberspace watchdog accepted the company's denial that it was cooperating with gambling operators and its defense that the link of illegal gambling websites had slipped through its net.
Authorities also gave Baidu a free hand to pursue criminal charges against the staff whom they think was responsible for the advertising boo-boo. News reports earlier reported that Baidu shrugged off complaints against a staff member of one marketing service agents, who was believed to have gambling links.
While it blamed the company for making illegal gambling websites accessible to the residents of mainland China, Beijing authorities merely ordered the search engine giant to improve its assessment of its advertising business and marketing service agents to prevent a repeat of the incident.
They found that Baidu's poor management of its marketing partners, poor monitoring of advertisements and a lack of security control made it possible for illegal gambling websites to become accessible in China.
It also ordered the company to stop partnering with problematic marketing agents, and to improve assessments of its advertising services.
The company was also required to be more responsive to public complaints and to give timely feedback.
In July, Beijing News ran an investigative report detailing how online betting operators were hijacking corporate ad links on Baidu. Users who clicked on these links were sent to unauthorized gambling sites rather than to the companies the ads claimed to be promoting.
After the scandal broke out, the Beijing branch of the Cyberspace Administration conducted its probe on the scandal and ordered the removal of the links to the gambling website.
This is not the first time that Baidu got entangled in a scandal.
Just recently, the administration probe Baidu for the death of a 21-year-old cancer patient who "lost critical time to find a cure by opting for an experimental treatment at a hospital that paid to be high on Baidu's listings."