Australia's financial intelligence agency sees bitcoin as an emerging threat, and so it must be regulated under stricter laws.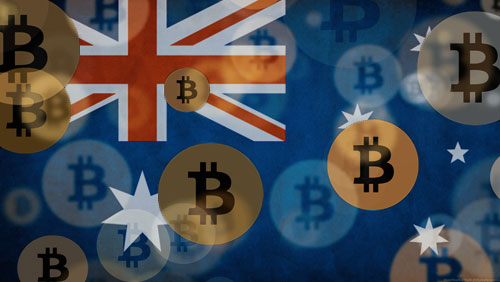 The country is currently in the process of overhauling its anti-money laundering and counter-terrorism finance laws, and so the subject of the popular digital currency is bound to come up sooner or later. Austrac, or the Australian Transaction Reports and Analysis Centre, released a report in which it posited that "electronic, online and new payment methods" are posing an emerging terrorism financing risk.
"Terrorist groups engaged in radicalization, recruitment and communication online (such as through social media) are a particularly high risk of using online payments systems and digital currencies," the agency said in its report.
Austrac, however, wasn't able to provide a credible evidence that bitcoin is being used for funding terrorist groups, although the agency's acting manager for strategic intelligence and policy, Brad Brown, pointed out some global incidents where the "misuse of bitcoin" were shown, such as the infamous Mt. Gox snafu and the Silk Road online black market.
Still, the report paved the way for a proposal to revise the existing Anti-Money Laundering and Counter-Terrorism Finance Act in the country. Justice Minister Michael Keenan tabled a bill that will amend the act to include regulating activities relating to digital currency.
The proposal also recommends expanding the definition of "e-currency" to include digital currencies that are not backed by a physical asset, like bitcoin.
Due to its secure technology and promise of anonymity, bitcoin has become the currency of choice on the "deep web" black market, such as the now-defunct Silk Road, which allowed users to buy and sell illegal drugs using cryptocurrency. Its founder, Ross Ulbricht, was sentenced to life in prison on charges of drug trafficking, money laundering and a whole host of other cybercrimes.
Officials in Australia, however, might have missed a recent report that found bitcoin has already matured to point that its market is already driven by "legitimate payments, commerce and services," a far cry from its days spent on the dark side of the internet.
US feds to auction $1.6 million worth of bitcoin
Speaking of Silk Road, the U.S. Marshals Service announced that it will auction more than 2,700 bitcoins that were forfeited from several cases, including the prosecution of Ulbricht.
The bitcoins, worth an estimated $1.6 million, will be auctioned online on Aug. 22, according to Reuters. The auction required a $100,000 deposit and will consist of one block. Interested bidders will have until Aug. 18 to register.
Winners will be notified immediately after the auction, the USMS said.
Current bitcoin price and transaction volume
The price of bitcoin slight dropped on Tuesday, trading at $585.01 with over $15.36 million trade volume. Market cap, on the other hand, slightly went up to reach $9.55 billion.