Casino operator Tiger Resorts Leisure & Entertainment has put up the "wanted" sign for its soon-to-open Okada Manila resort.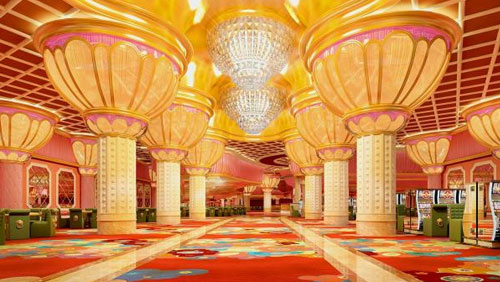 Okada Manila president Steve Wostenholme said they are targeting to complete recruitment for 8,000 positions before the soft launch in November. Wolstenholme said the goal is to hire "more local talents" who will fill up positions in casino gaming, casino, marketing, club operations, security and surveillance, facilities management, cage operations, hotel operations, and food and beverages.
Tiger Resorts, a subsidiary of Kazuo Okada's Universal Entertainment, already announced last year that it will be hiring from the domestic labor market, but it was only recently—particularly after Okada announced a name change and official opening date—that the casino operator ramped up the recruitment process, starting with a job fair that was attended by more than 10,000 job seekers.
"Since the announcement of the new property name and the official soft opening date, our recruitment team has been bullish on hiring quality talents from the local labor market to fill up positions in both our casino and hotel operations and we are very happy to have attracted exactly 10,139 Filipinos which had to go through a rigid selection process," Wolstenholme said in a statement.
The Okada Manila is scheduled to open its $2.4 billion first phase in November, while the second phase is expected to follow soon. Wolstenholme said the goal is to open all five phases of the project "in the next five years."
Okada's partner, All Seasons Hotels & Resorts owner Antonio Cojuangco, is positive the property will recoup its $4 billion investment within two years, or earlier "if the market is receptive… and if the people like the hotel and the banker says it's a right time to list" on the Philippine Stock Exchange.
The 44-hectare property will be the third and largest integrated resort to open in Manila's Entertainment City, following Bloomberry Resorts' Solaire Resort & Casino and Melco Crown Entertainment's City of Dreams Manila. The fourth and final property, Travellers International's West Side City Resorts World, is expected to open sometime in 2020.